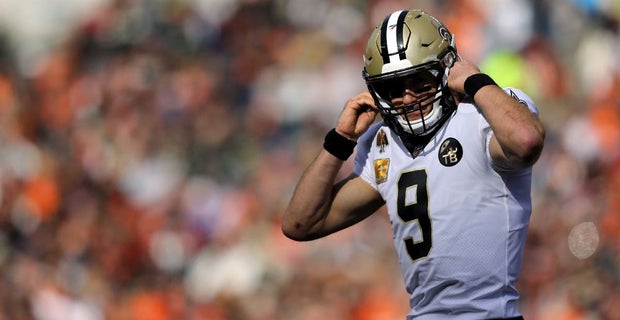 1. New Orleans Saints (11-2): What's left – at Panthers (6-7), vs. Steelers (7-5-1), vs. Panthers (6-7) – The Saints can clinch a first-round bye this week with a win and a Chicago loss/tie (or a tie and a Chicago loss). They can also put a division rival's playoff hopes in a very difficult position. 
2. Los Angeles Rams (11-2): What's left – vs. Eagles (6-7), at Cardinals (3-10), vs. 49ers (3-10) – The Rams are in the same position as the Saints right now in relation to the Bears and clinching a first-round bye. Their loss at Chicago means they'll need a little help if they want to regain position to win home field advantage. 
3. Chicago Bears (9-4): What's left – vs. Packers (5-7-1), at 49ers (3-10), at Vikings (6-6-1) – The Bears got a statement win over the Rams on Sunday night and now just need a win over their rival to clinch the NFC North. One never knows what will happen on the road in December, so the Bears will certainly want to get things wrapped up this week.  
4. Dallas Cowboys (8-5): What's left – at Colts (7-6), vs. Buccaneers (5-8), at Giants (5-8) – Dallas is now well in control in the NFC East after winning their fifth straight game and is starting to be discussed as a possible noisemaker in the playoffs. A win at Indianapolis will get them the title, or losses by the Eagles and Redskins.
5. Seattle Seahawks (8-5): What's left – at 49ers (3-10), vs. Chiefs (11-2), vs. Cardinals (3-10) – Seattle's win over Minnesota on Monday night now has them in position to clinch with a win over San Francisco in Week 15. They'll wrap up the number five seed with a win over the 49ers and a Vikings loss to Minnesota.
6. Minnesota Vikings (6-6-1): What's left – vs. Dolphins (7-6), at Lions (5-8), vs. Bears (9-4) – The Vikings look underwhelming at the moment, but not as underwhelming as the teams behind them. They still might have the best chance of making the playoffs out of the mess of teams aiming for the sixth spot.