Welcome back to another edition of the Raiders.com Mailbag.
Raider Nation, you know I love you – even those of you give me creative nicknames – and although the season hasn't gone the way that we've hoped, I really do appreciate your consistent enthusiasm in submitting questions.
After playing the Kansas City Chiefs tough on Sunday the Silver and Black are staying home once again this weekend, as they're set to take on Ben Roethlisberger and the Pittsburgh Steelers in Week 14 action.
Anyway; onto the Mailbag.
From Duran Lugo: When can we see Keon Hatcher more?
EP: In truth, I think it'll be hard for Hatcher to get any type of extended run over the final four weeks –as it stands now. Head Coach Jon Gruden said earlier this week that rookie wide receiver Marcell Ateman is going to get a chance to earn a spot over the next month, and now that Jordy Nelson is healthy as well, with Seth Roberts operating out of the slot, the Raiders' wide receiving corps seems to be pretty solidified. Also, I know it's a bit of a longshot, but if Martavis Bryant is able to return in 2018, you figure that he's going to get some run too. In last weekend's game against the Chiefs, Hatcher played just four offensive snaps, and unless something dramatic changes, I would assume he'd likely stay in that role going forward. But hey, it just takes one play, or one guy to go down for No. 14 to be called into action.
From Chris Wadlington: Any chance you come back Marcel?
EP: For those of you who don't know what Chad is talking about, Raiders legend Marcel Reece stopped by "Raiders Live" this afternoon to chat with Chris Townsend and I.
We touched on a lot of things with No. 45, including how it felt to be back at the Coliseum Sunday afternoon to light the Al Davis Memorial Torch, and what he's seen from the young Raiders in 20118.
As far as his future on the gridiron is concerned; you'll have to ask Mr. Reece himself about that one. I'll say this, he still looks like he can play…
From Gabriel Ramirez: Do you see rookie kicker Daniel Carlson has our long term kicker?
EP: I'll answer this one with a tentative yes, and the only reason I say tentative is because young Mr. Carlson still has four games left to get through this season.
Since joining the Silver and Black in late-October, the rookie kicker has been a man reborn following a short stint with the Minnesota Vikings. Headed into Sunday's game against the Pittsburgh Steelers, Carlson has made every field goal he's attempted save one, and has yet to miss a PAT.
Oh, and he knocked in a career-high, 50-yard attempt last weekend against the Chiefs for good measure.
It's no secret that the Raiders have had their fair share of issues finding consistency at kicker, and that's exactly what Carlson has provided since he arrived in the Bay Area. The dude is kicking out his mind right now, so I see no reason to throw a wrench in things at the moment.
From CW Church: Do you think the team's offensive effort on Sunday is a sign of things to come?
EP: Man, I sure hope so.
Now, I know that the Chiefs defense isn't the 1985 Bears or anything like that, but it sure felt good to watch Derek Carr and the fellas put up points in a big way last weekend at the OACC.
And while I know the Raiders running backs coughed up the ball three times, the ground attack also got rolling pretty good in the team's Week 13 clash with Kansas City.
With four games left on the docket in 2018, one thing I'm really going to have my eye on down the stretch here is how the offense progresses over the final month. Can they build on the momentum from last Sunday? I think that they can.
Take a look through the top images from the Raiders' game against the Kansas City Chiefs in Week 13 at the Coliseum.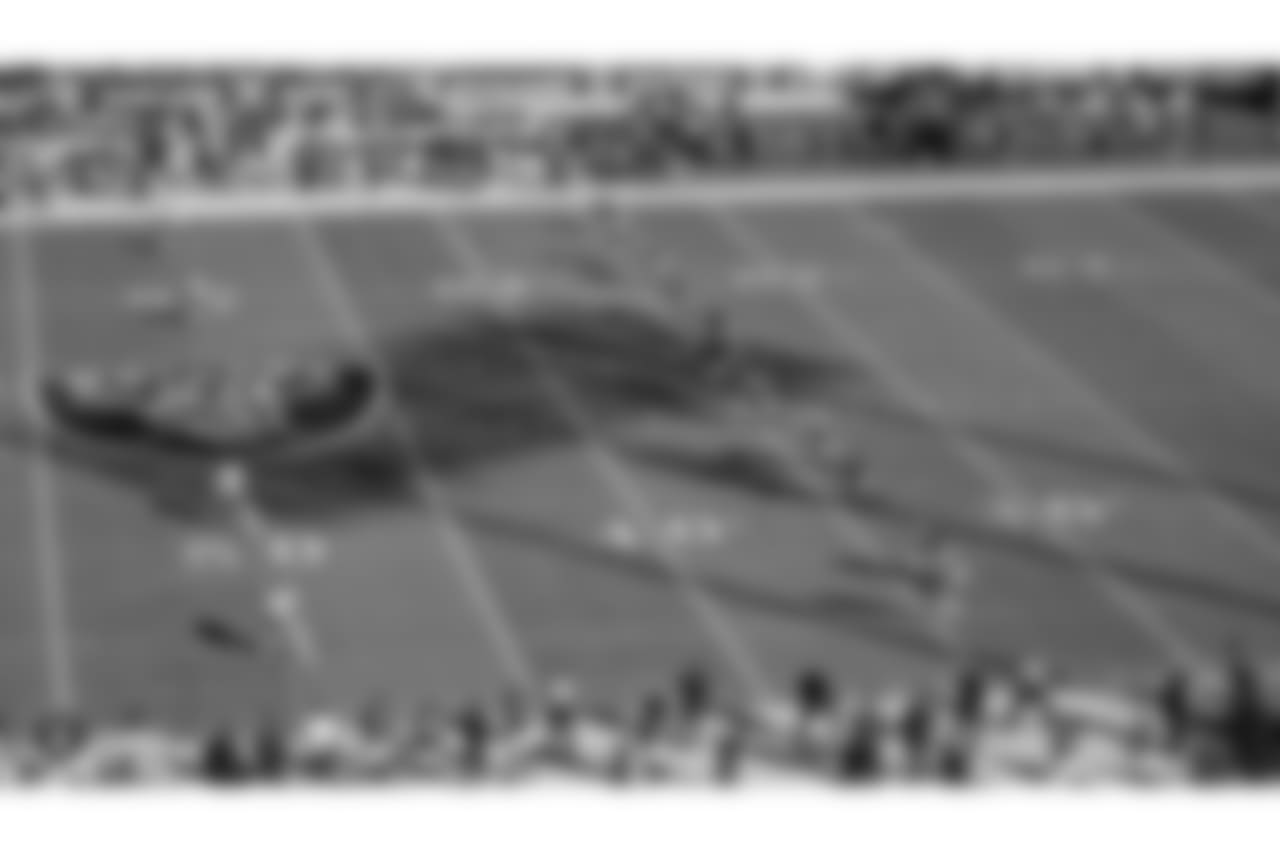 Joe Na/Oakland Raiders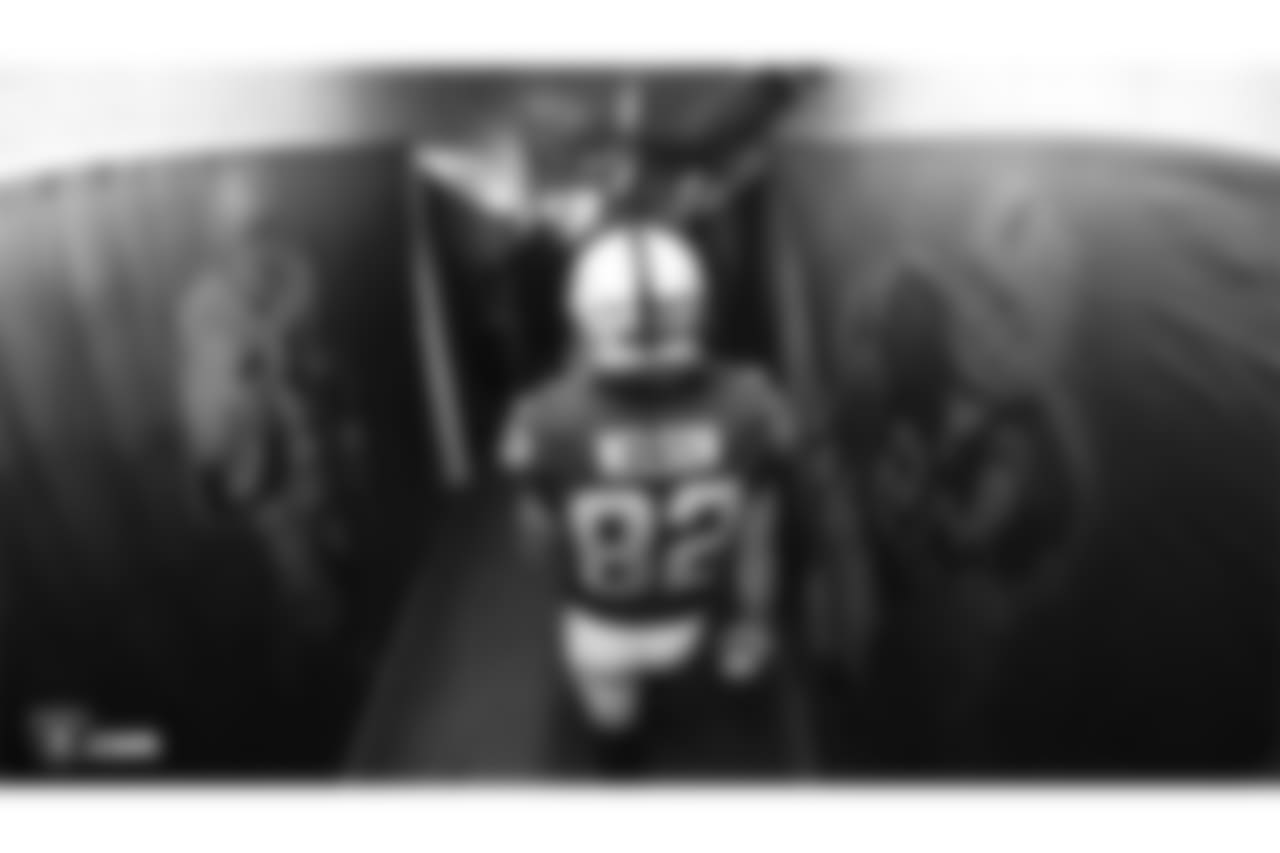 Tony Avelar/Oakland Raiders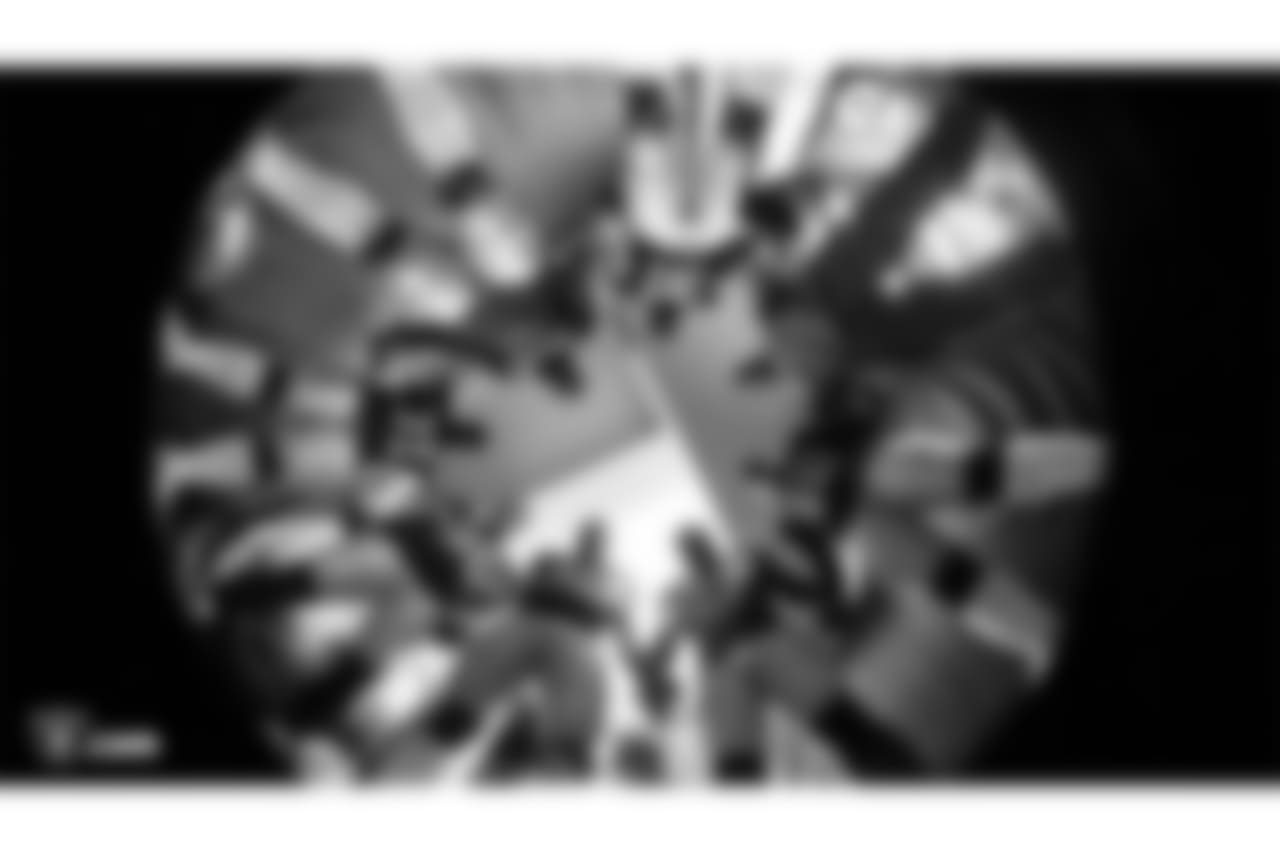 Tony Avelar/Oakland Raiders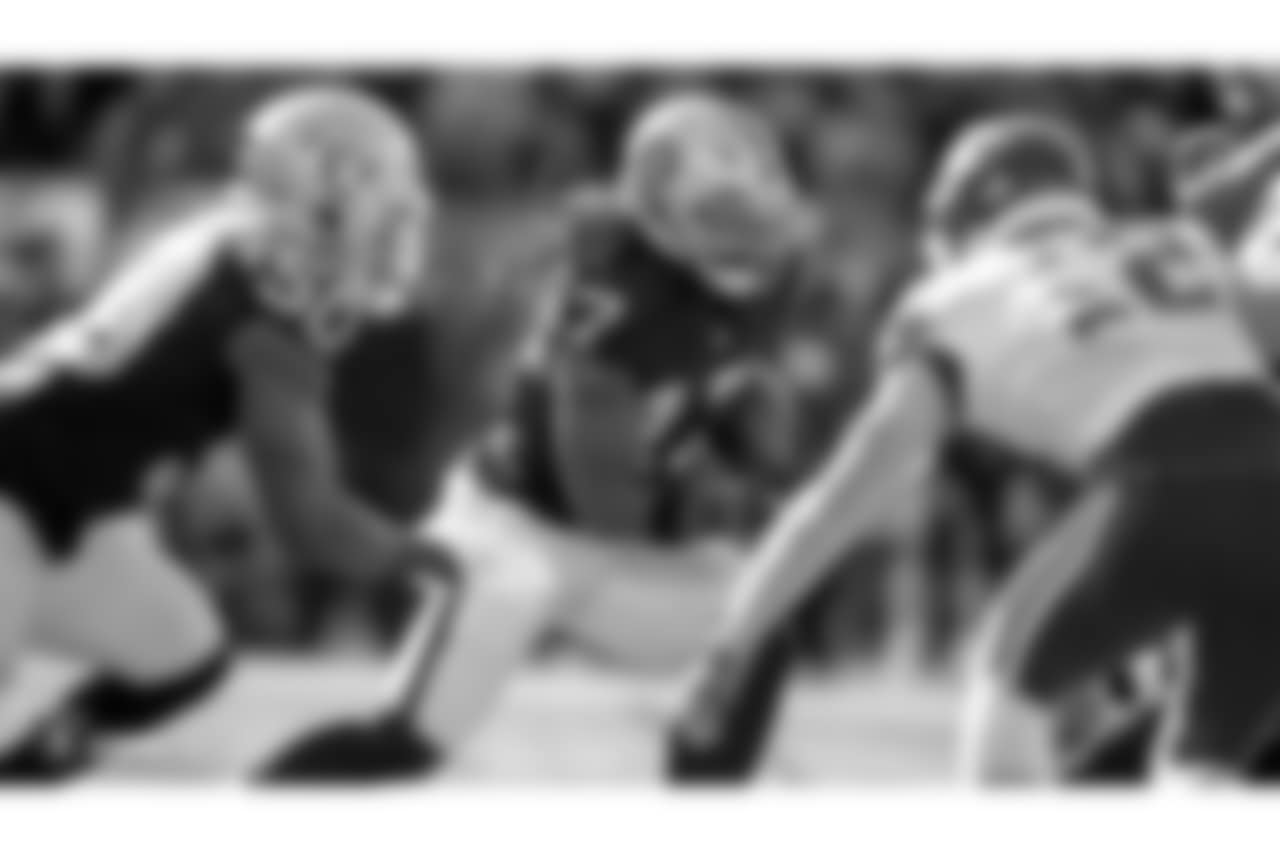 Tony Avelar/Oakland Raiders

Joe Na/Oakland Raiders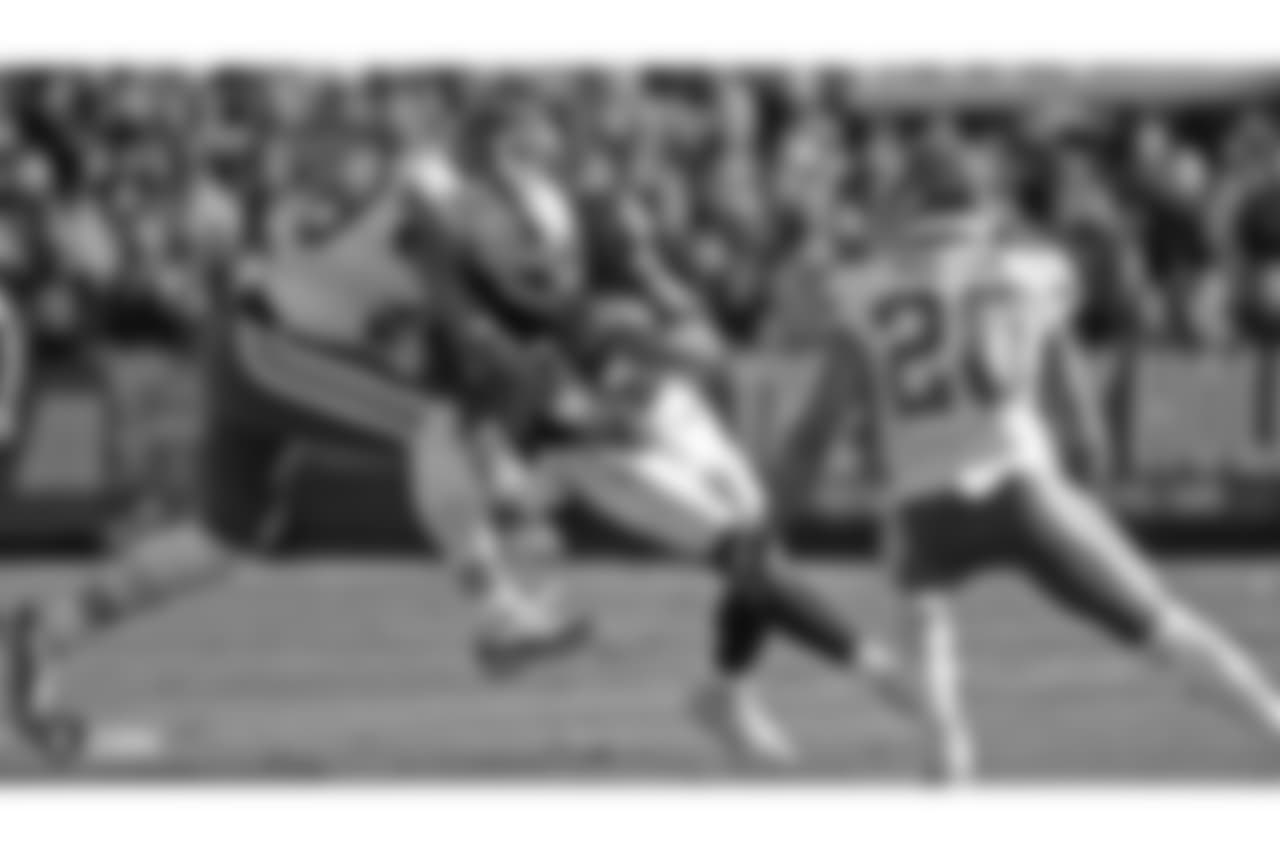 Joe Na/Oakland Raiders

Tony Avelar/Oakland Raiders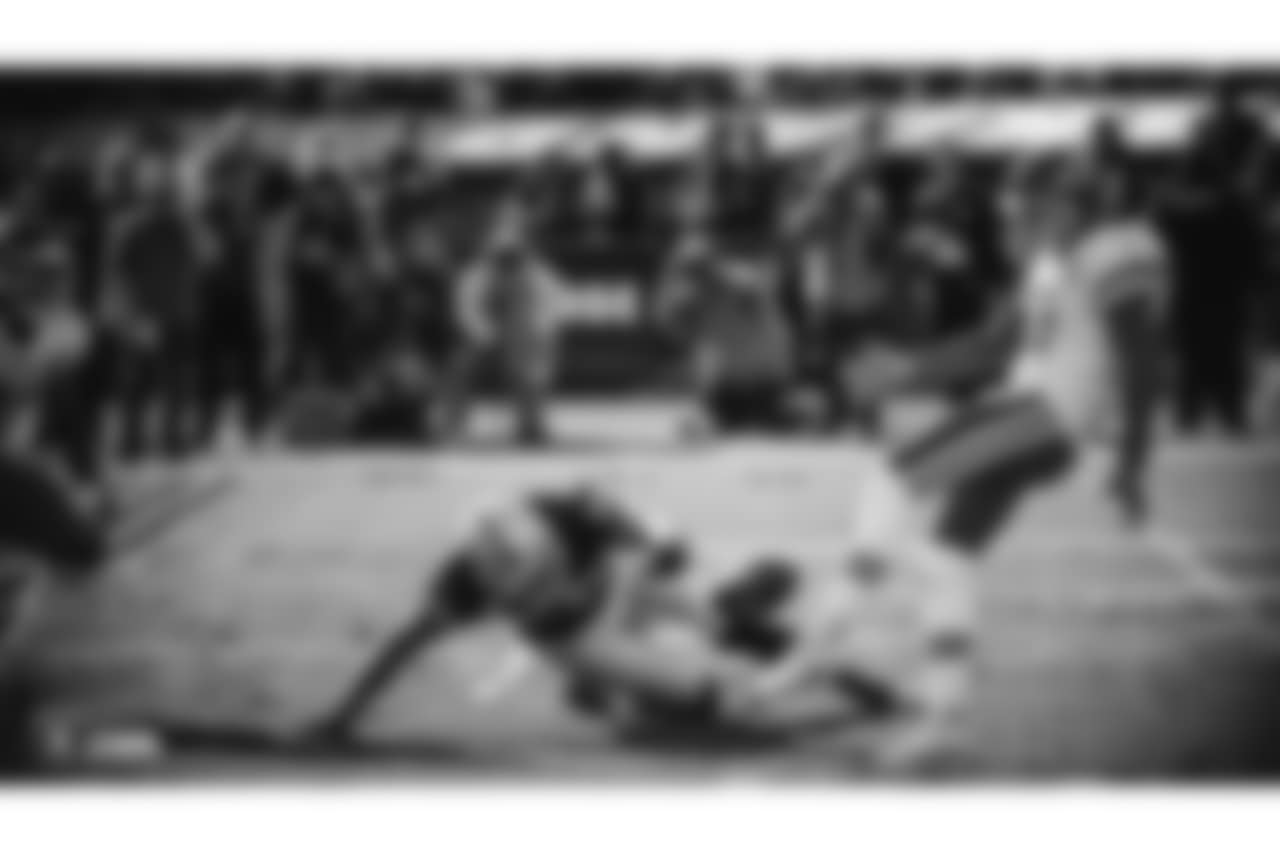 Michael Clemens/Oakland Raiders

Michael Clemens/Oakland Raiders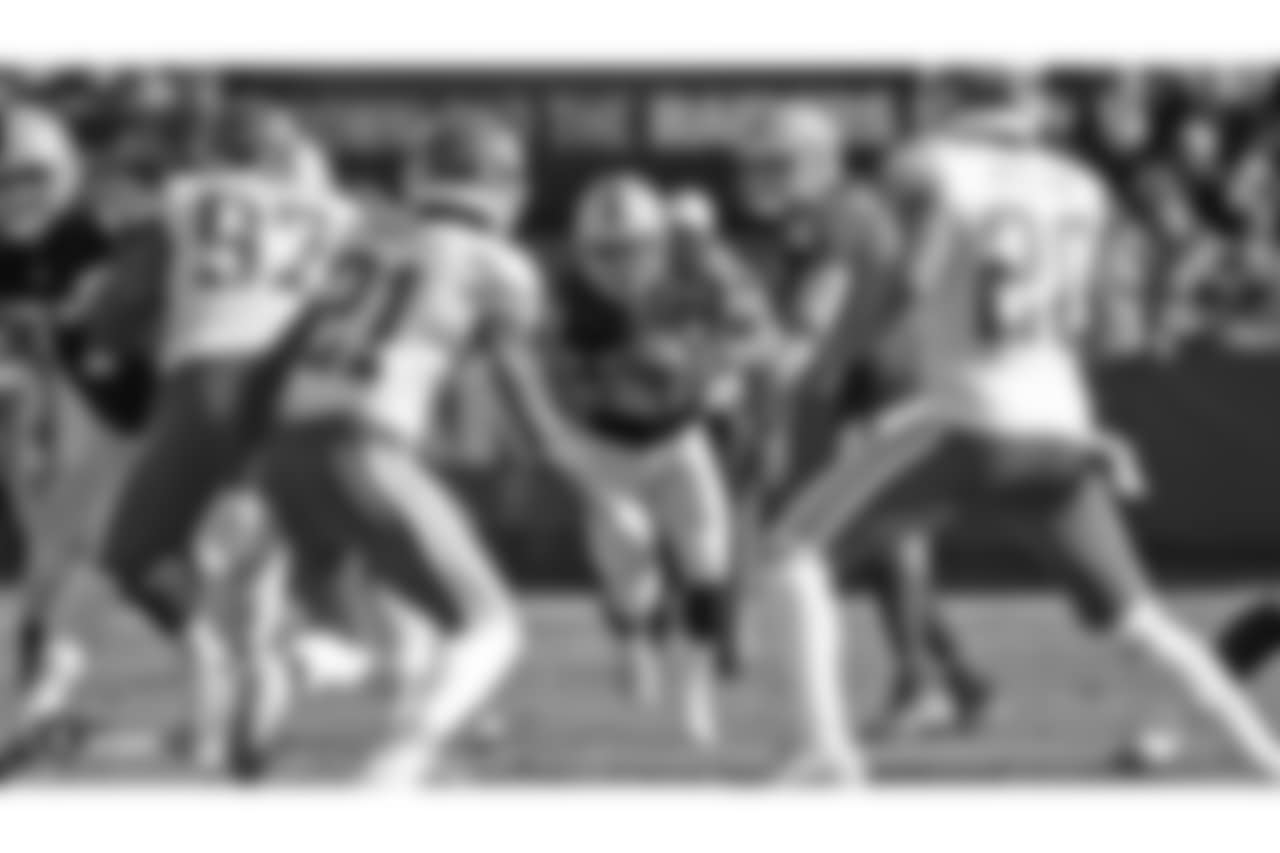 Joe Na/Oakland Raiders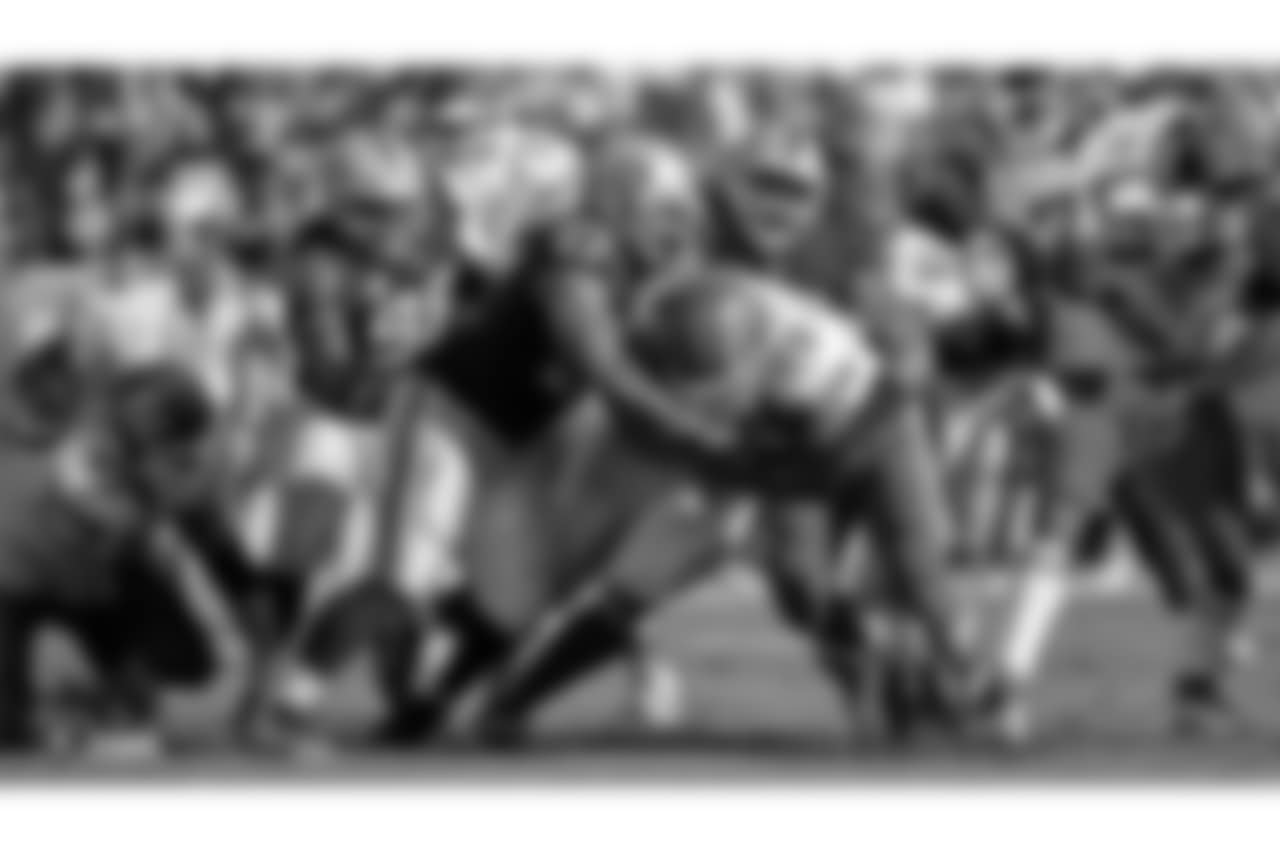 Joe Na/Oakland Raiders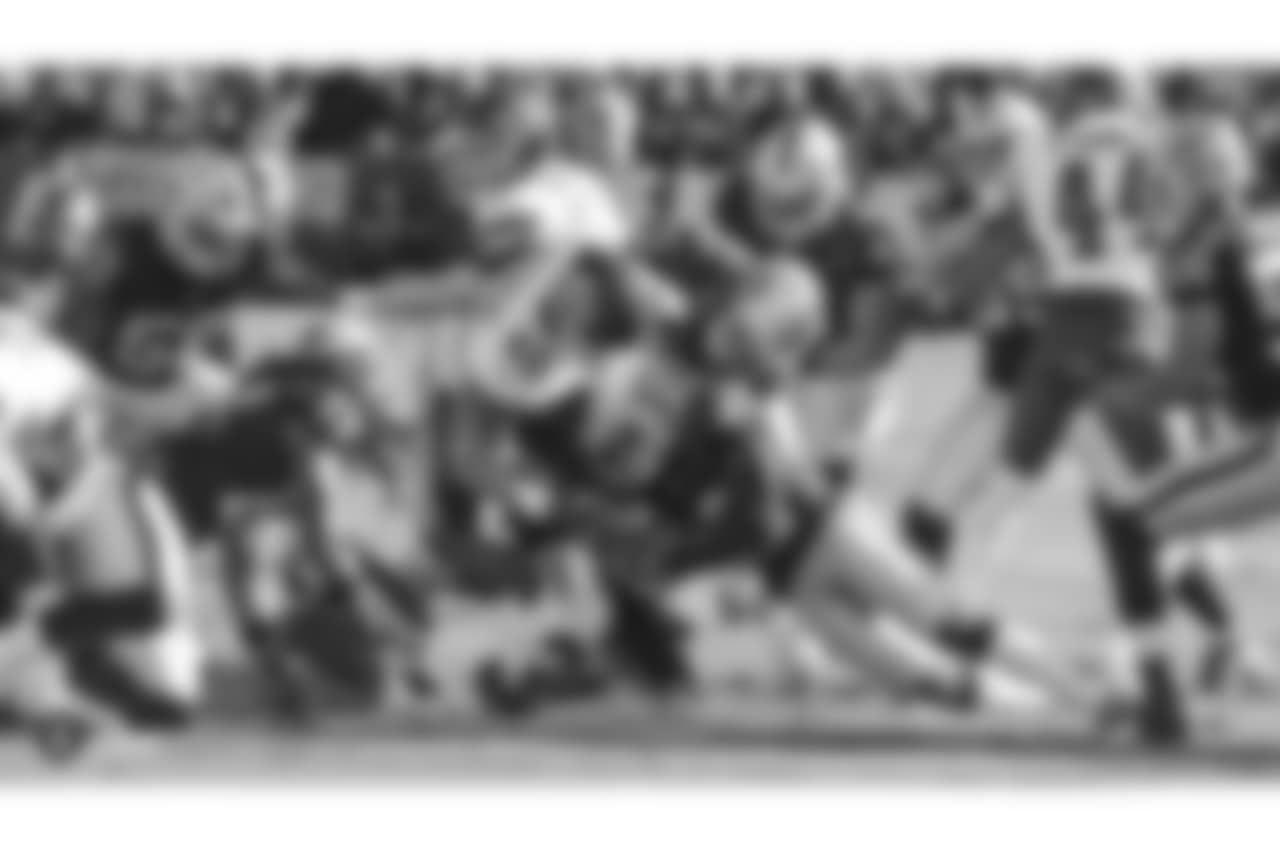 Tony Gonzales/Oakland Raiders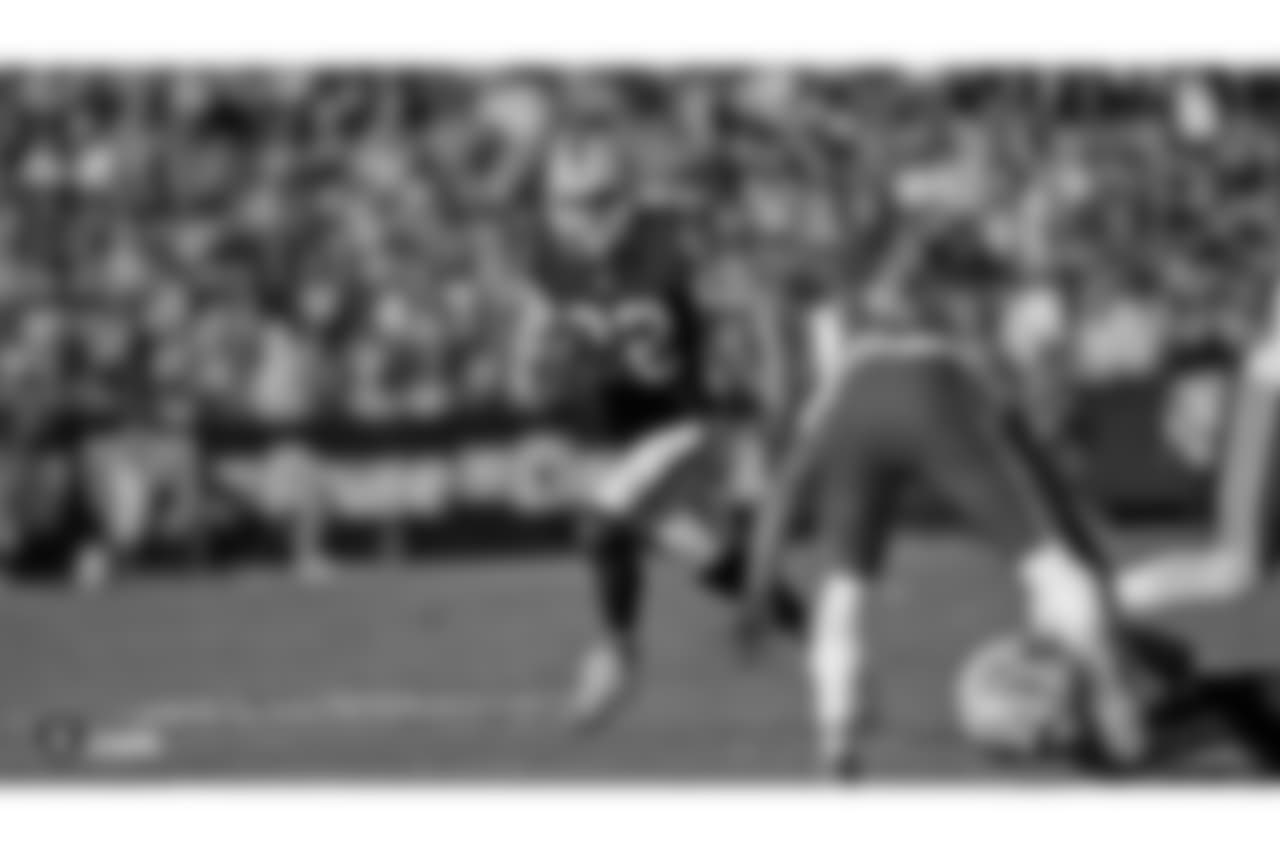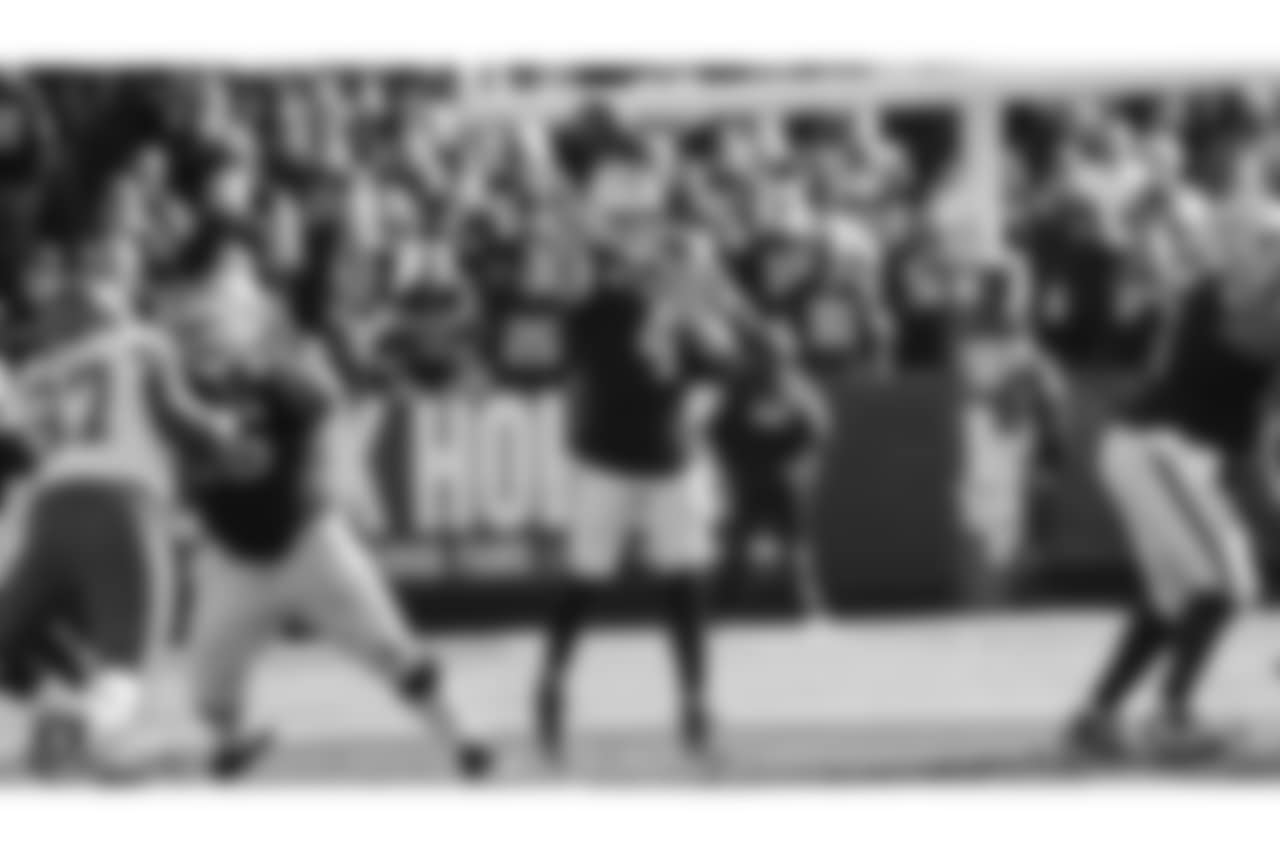 Tony Gonzales/Oakland Raiders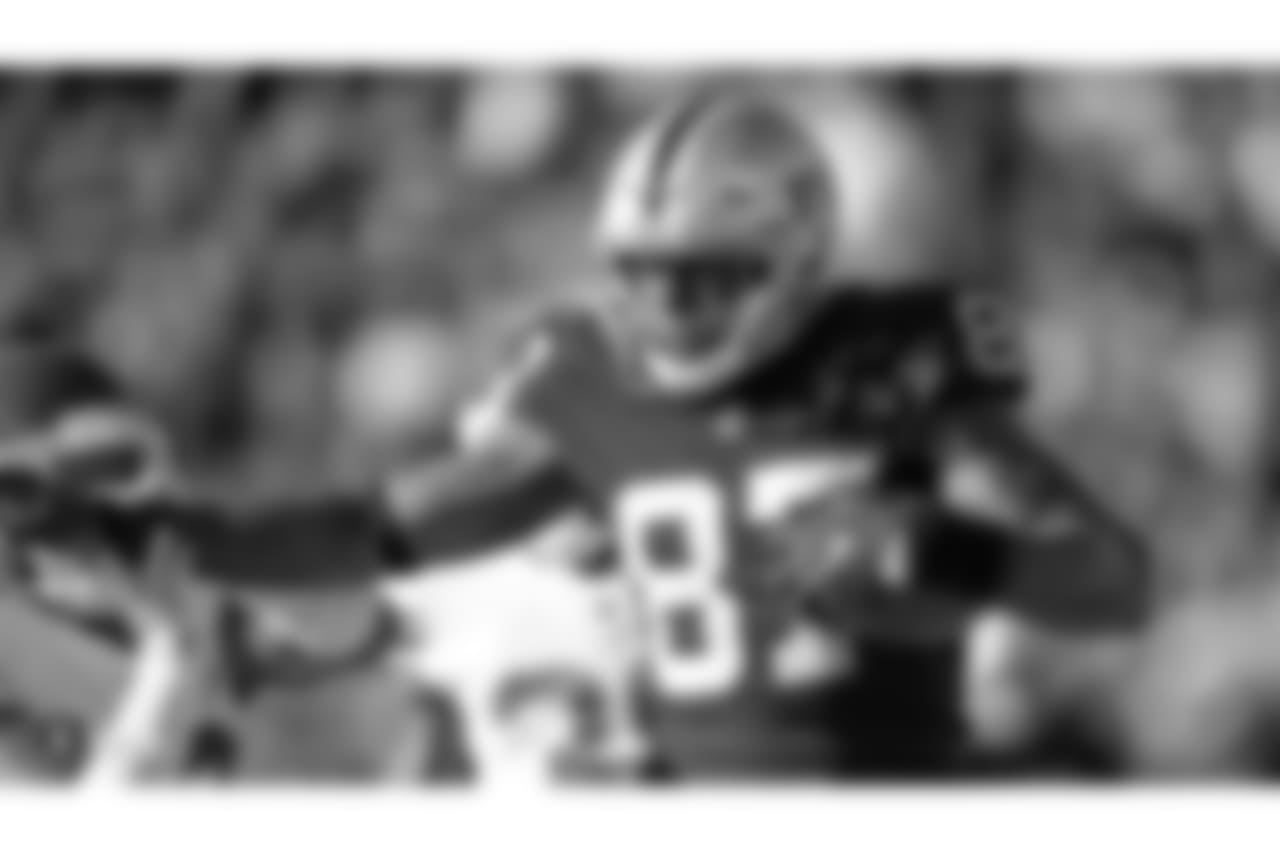 Tony Avelar/Oakland Raiders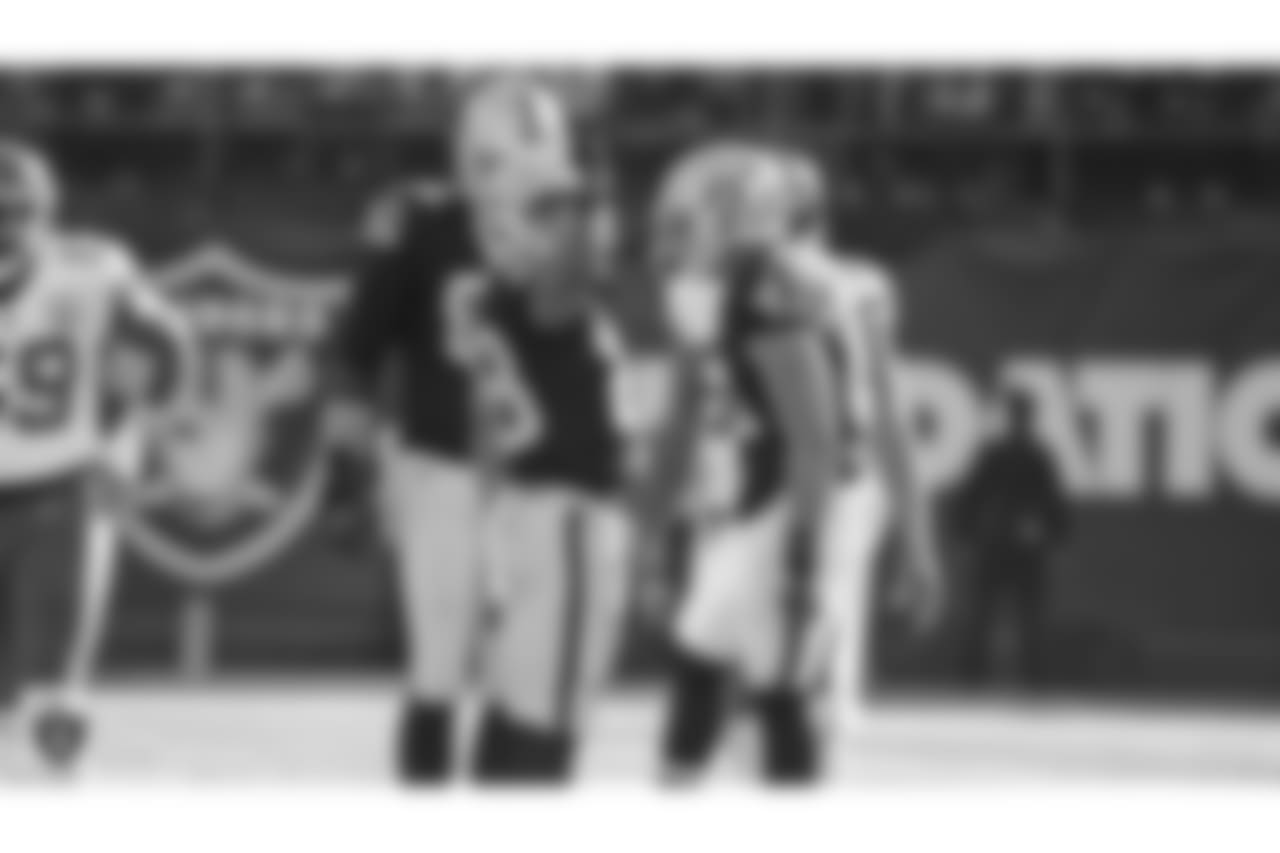 Tony Gonzales/Oakland Raiders

Tony Gonzales/Oakland Raiders

Allan Yuan/Oakland Raiders

Tony Gonzales/Oakland Raiders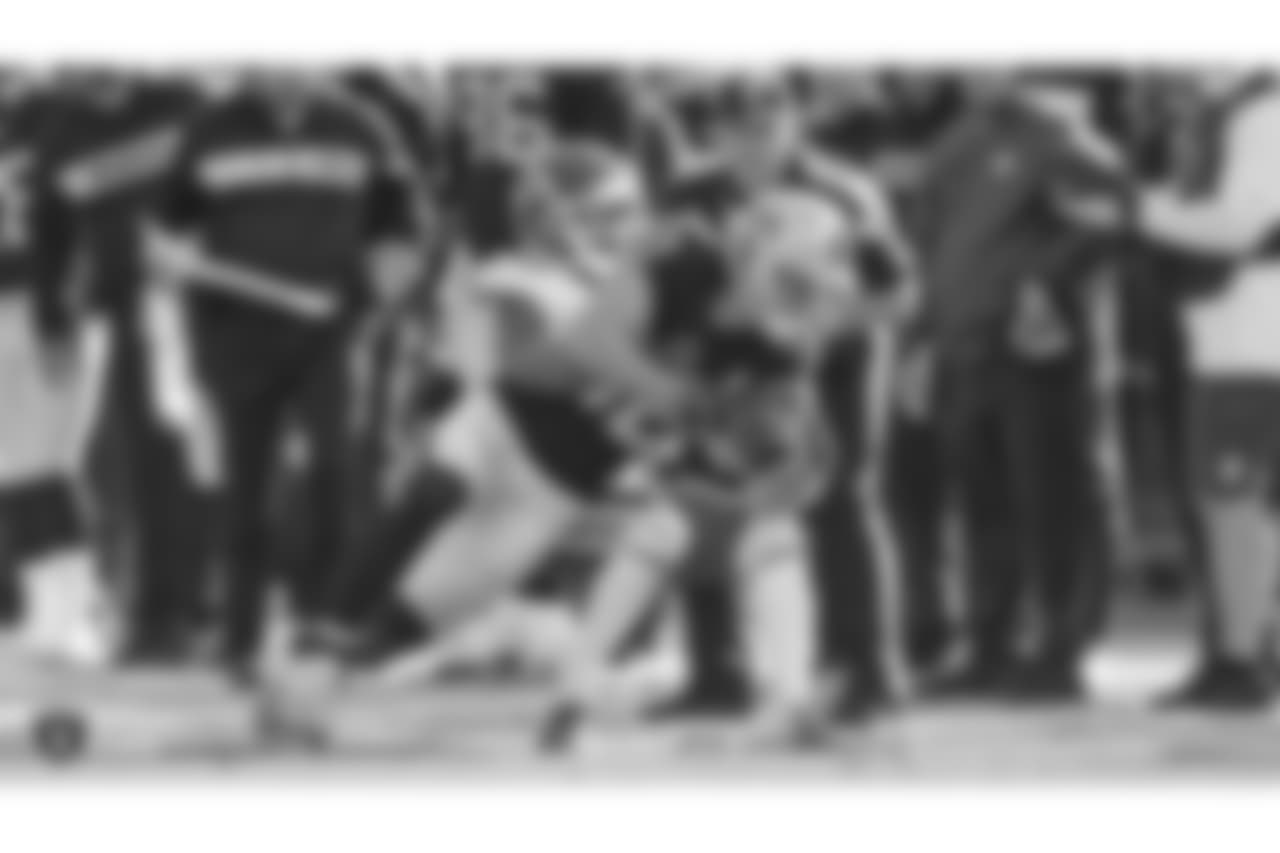 Tony Gonzales/Oakland Raiders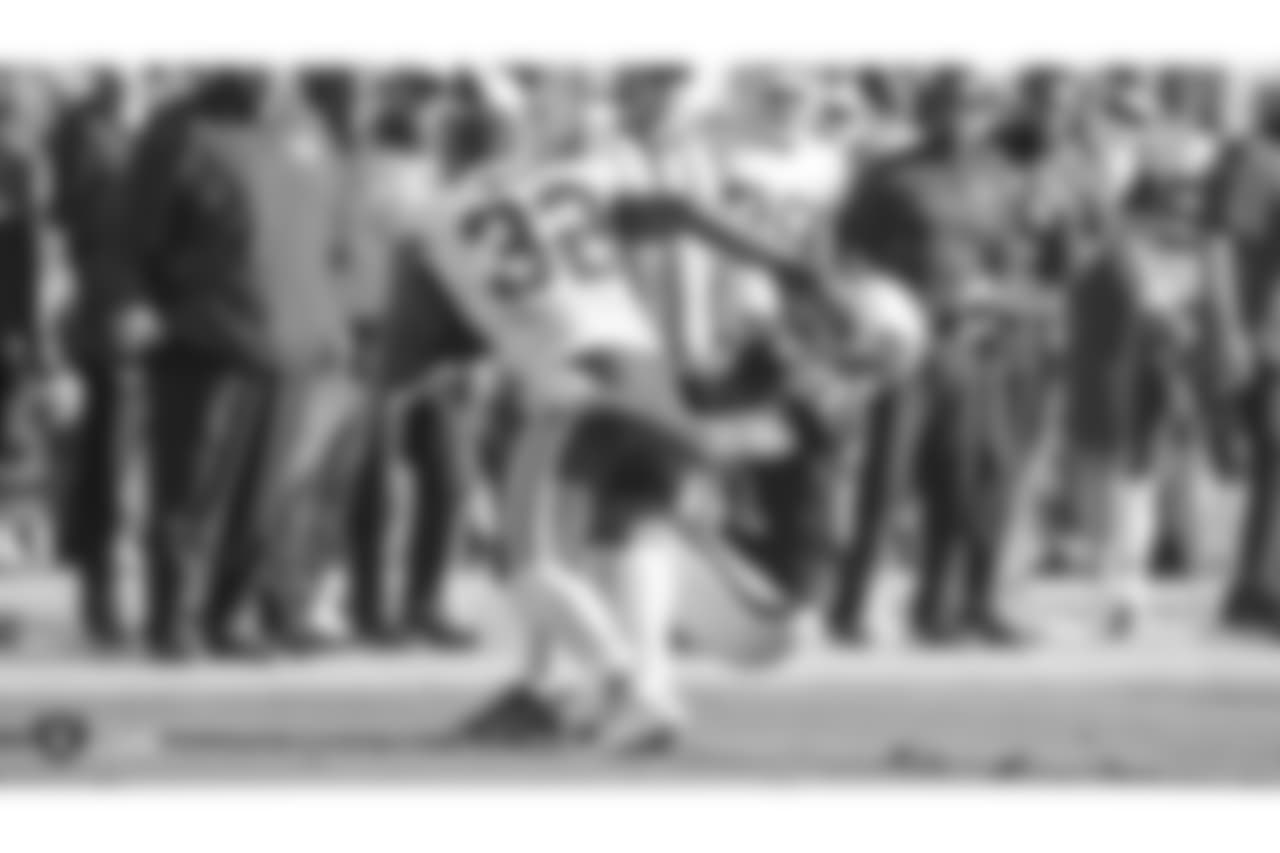 Tony Gonzales/Oakland Raiders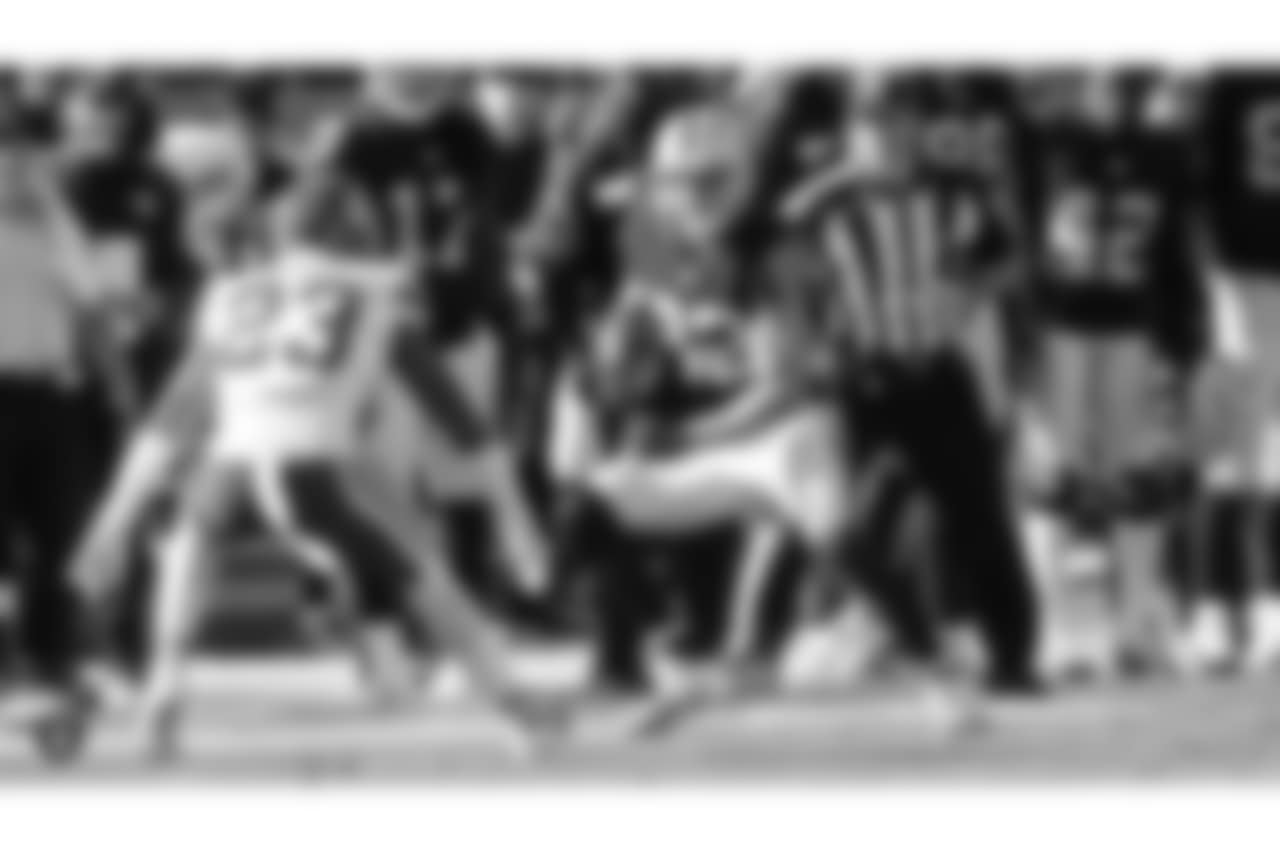 Tony Gonzales/Oakland Raiders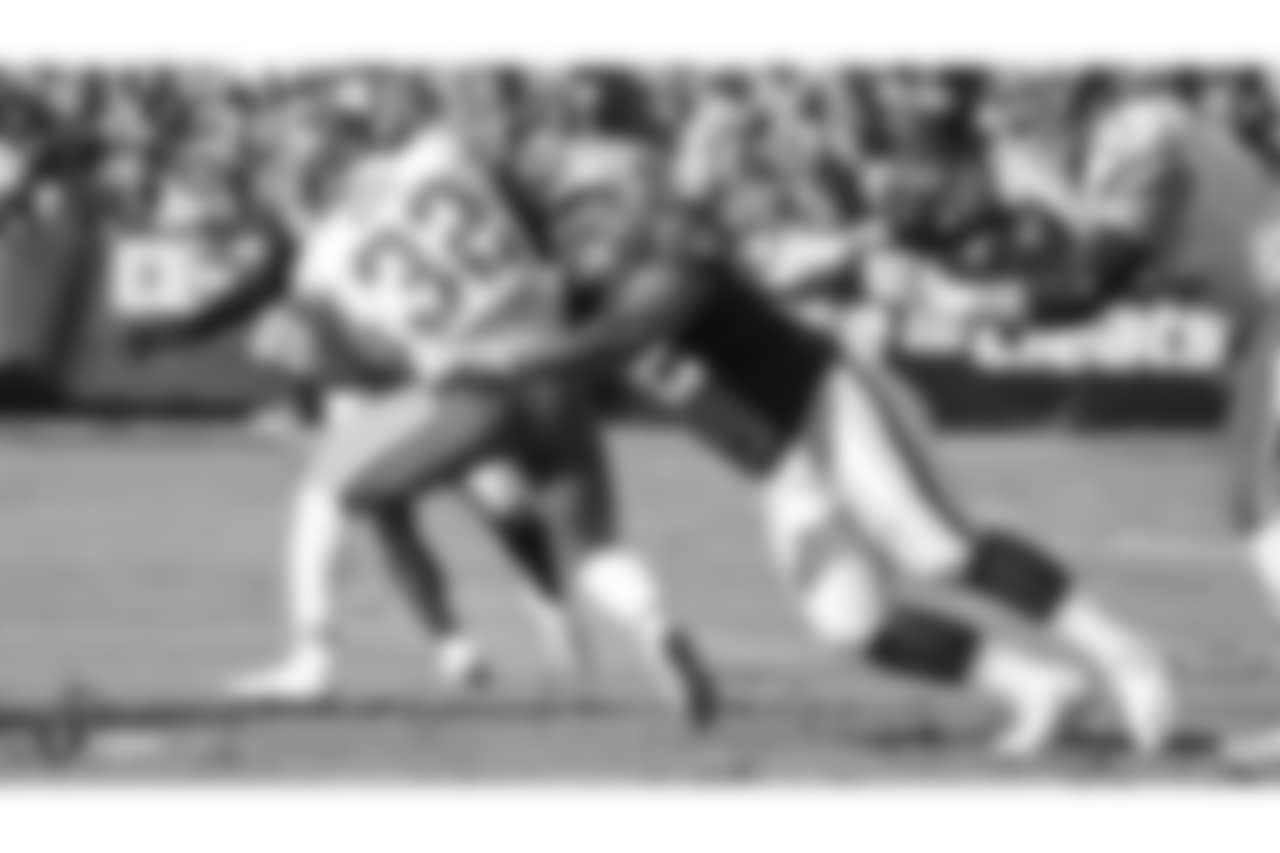 Tony Gonzales/Oakland Raiders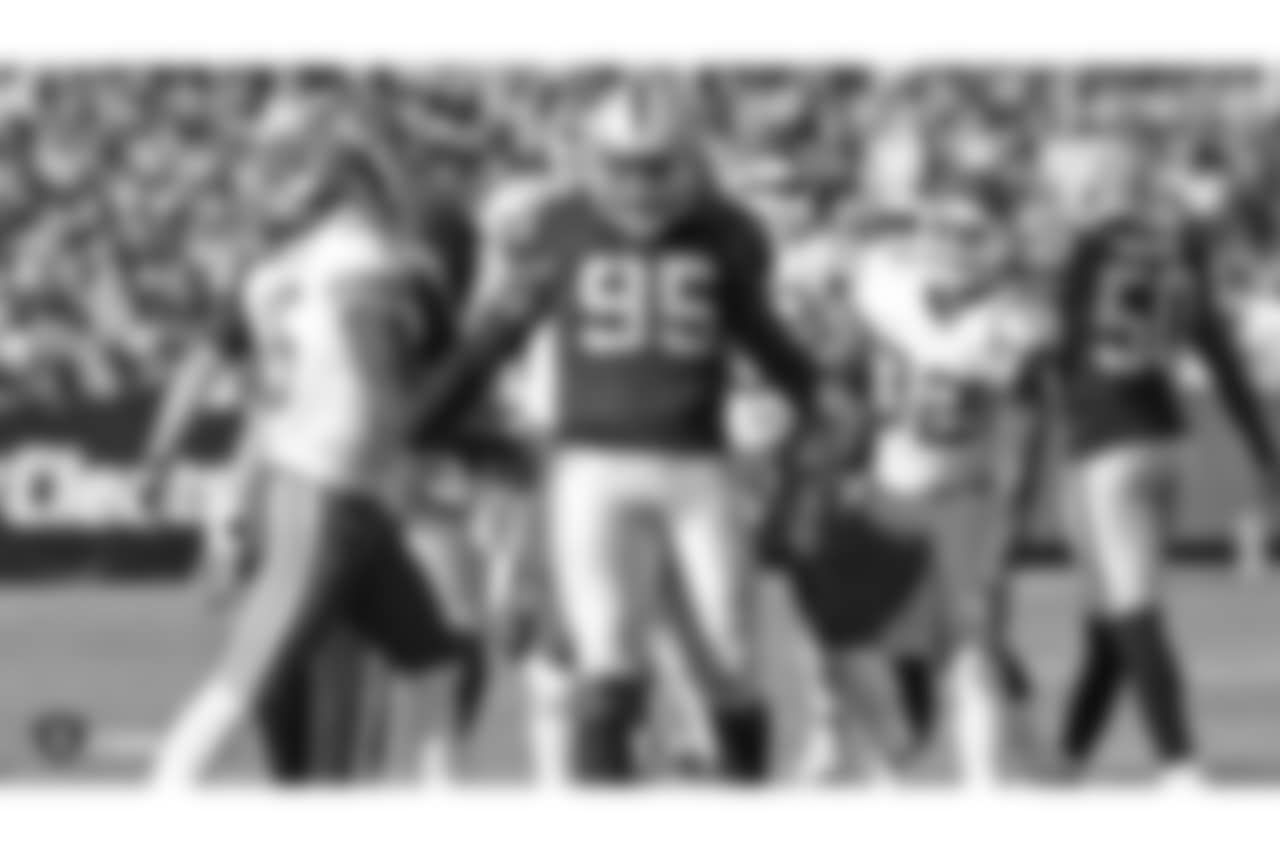 Allan Yuan/Oakland Raiders

Tony Gonzales/Oakland Raiders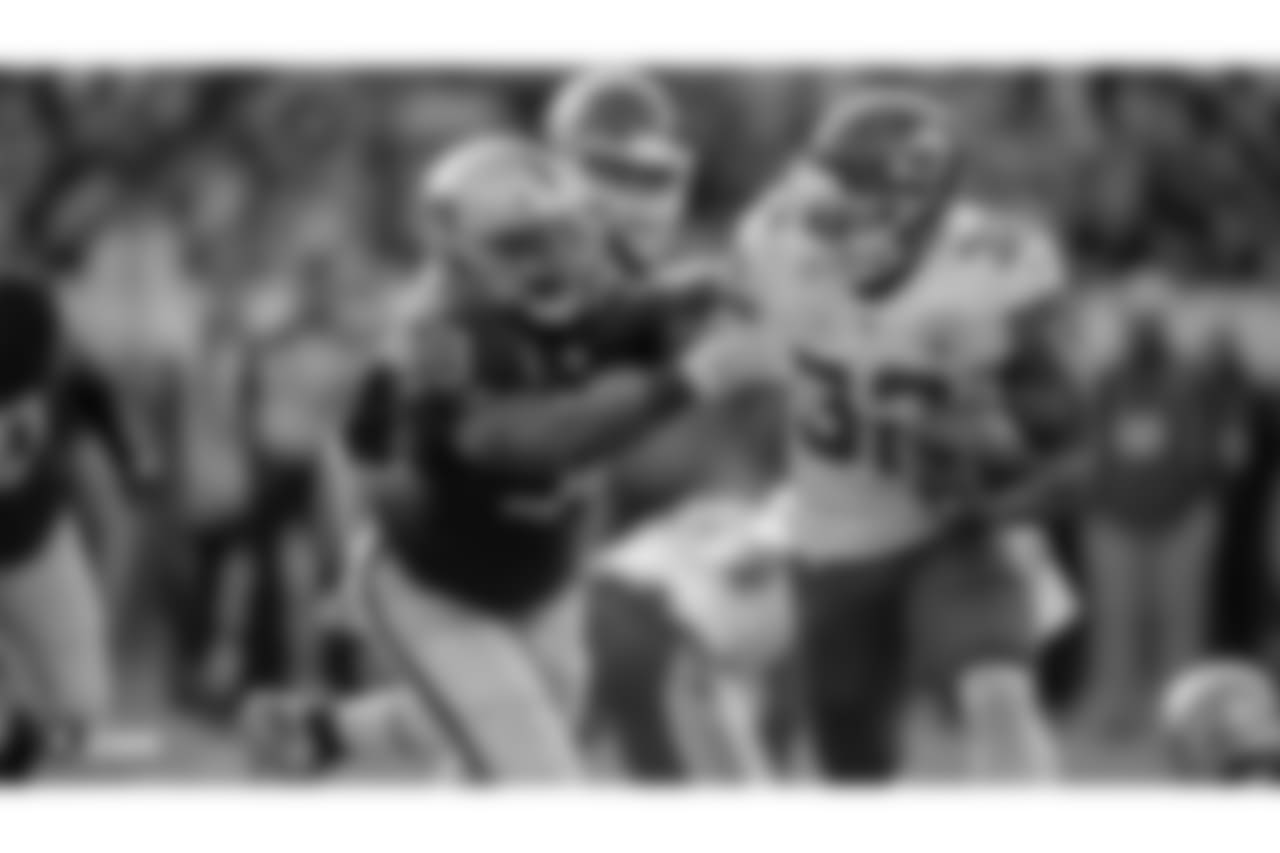 Tony Avelar/Oakland Raiders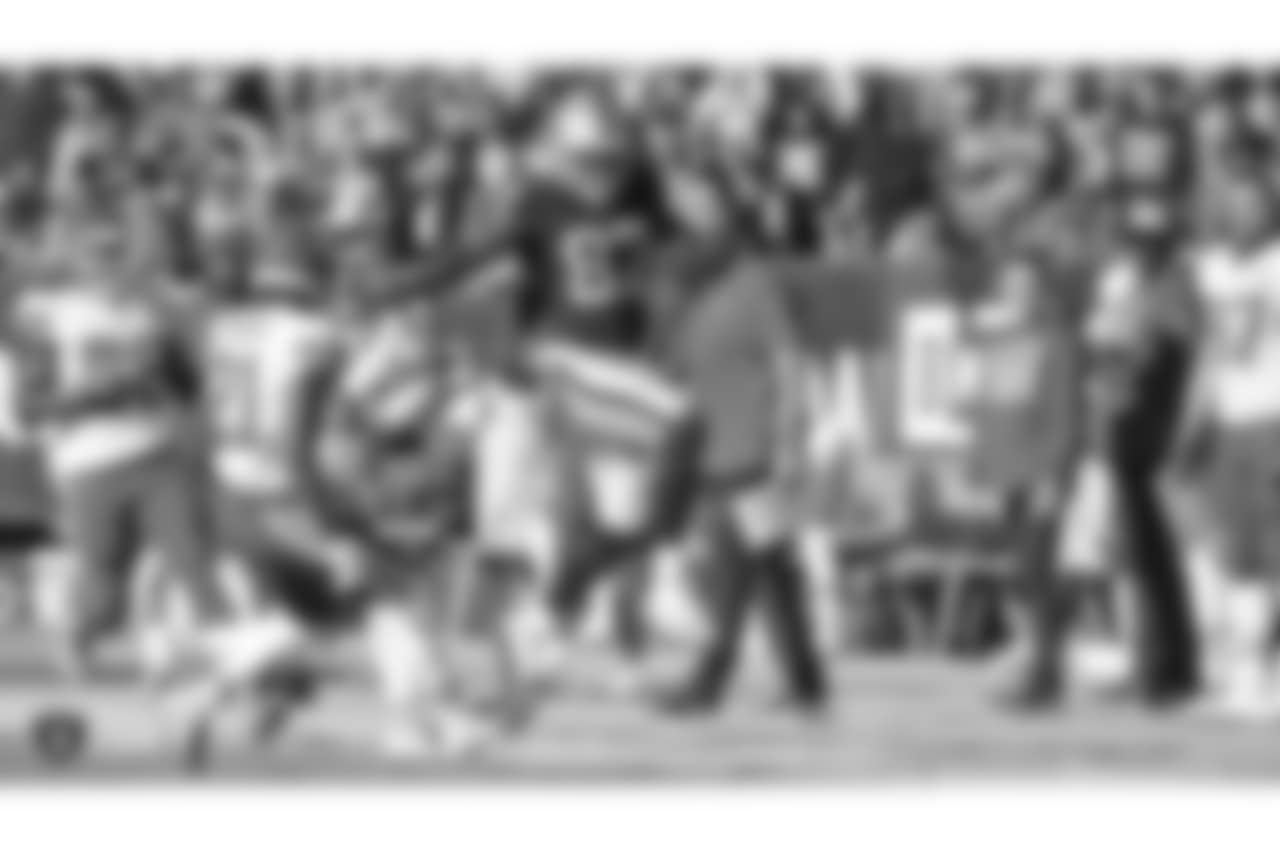 Tony Gonzales/Oakland Raiders

Tony Gonzales/Oakland Raiders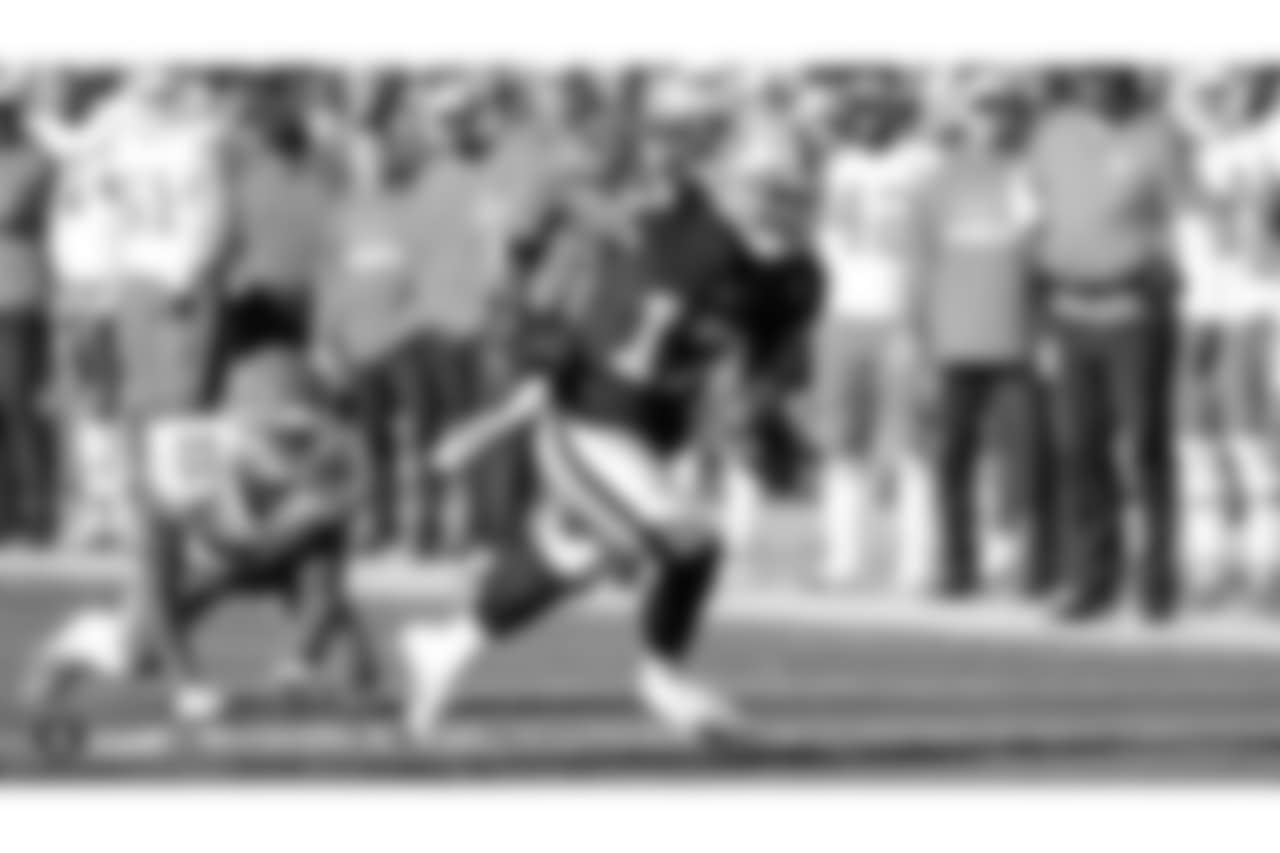 Tony Gonzales/Oakland Raiders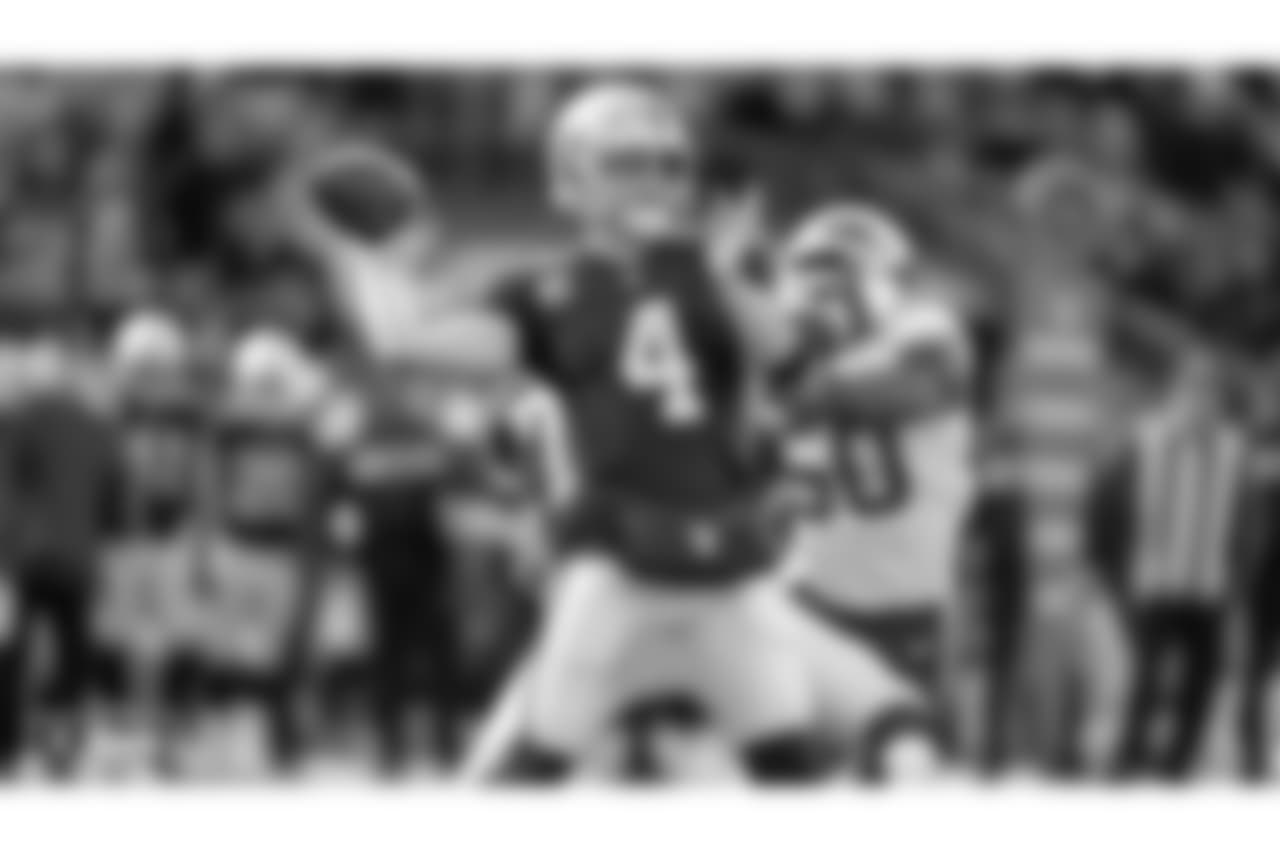 Tony Avelar/Oakland Raiders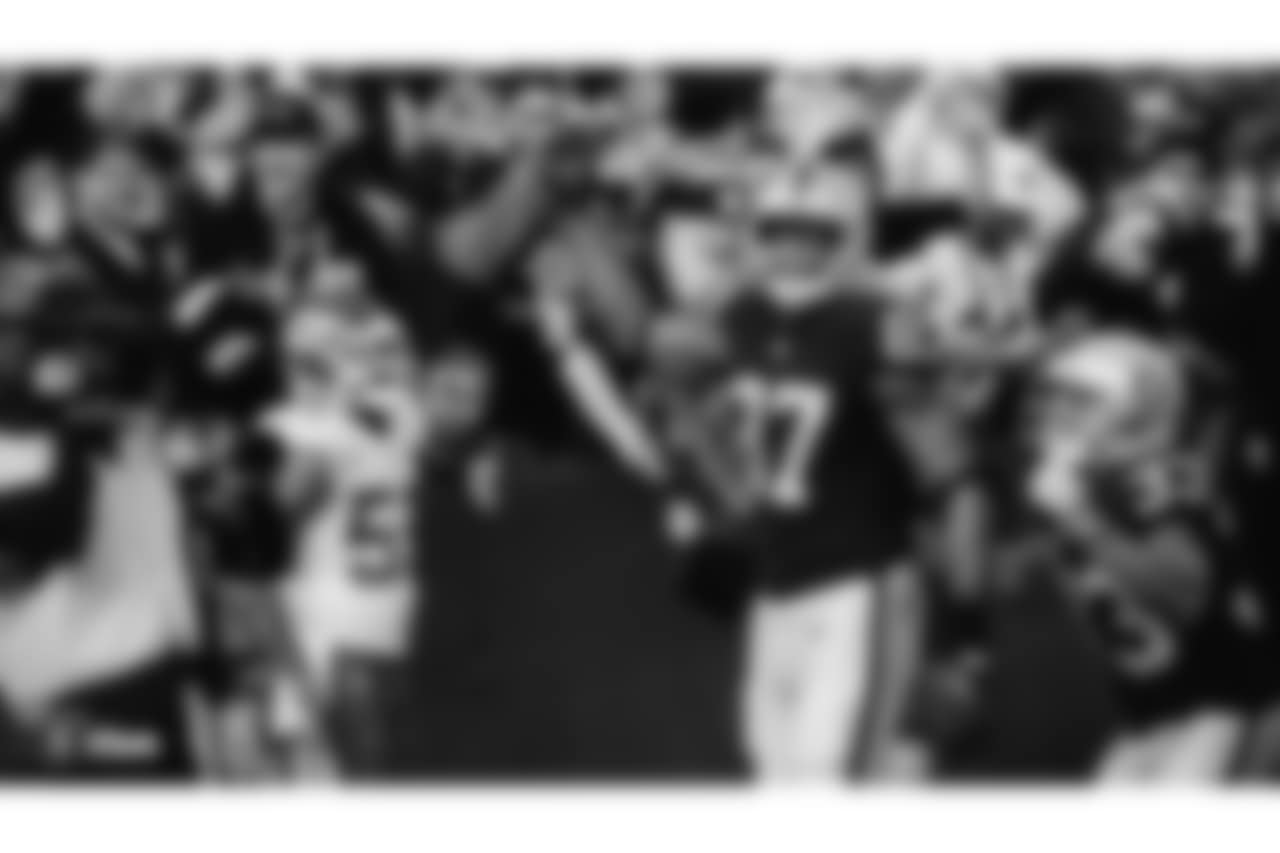 Michael Clemens/Oakland Raiders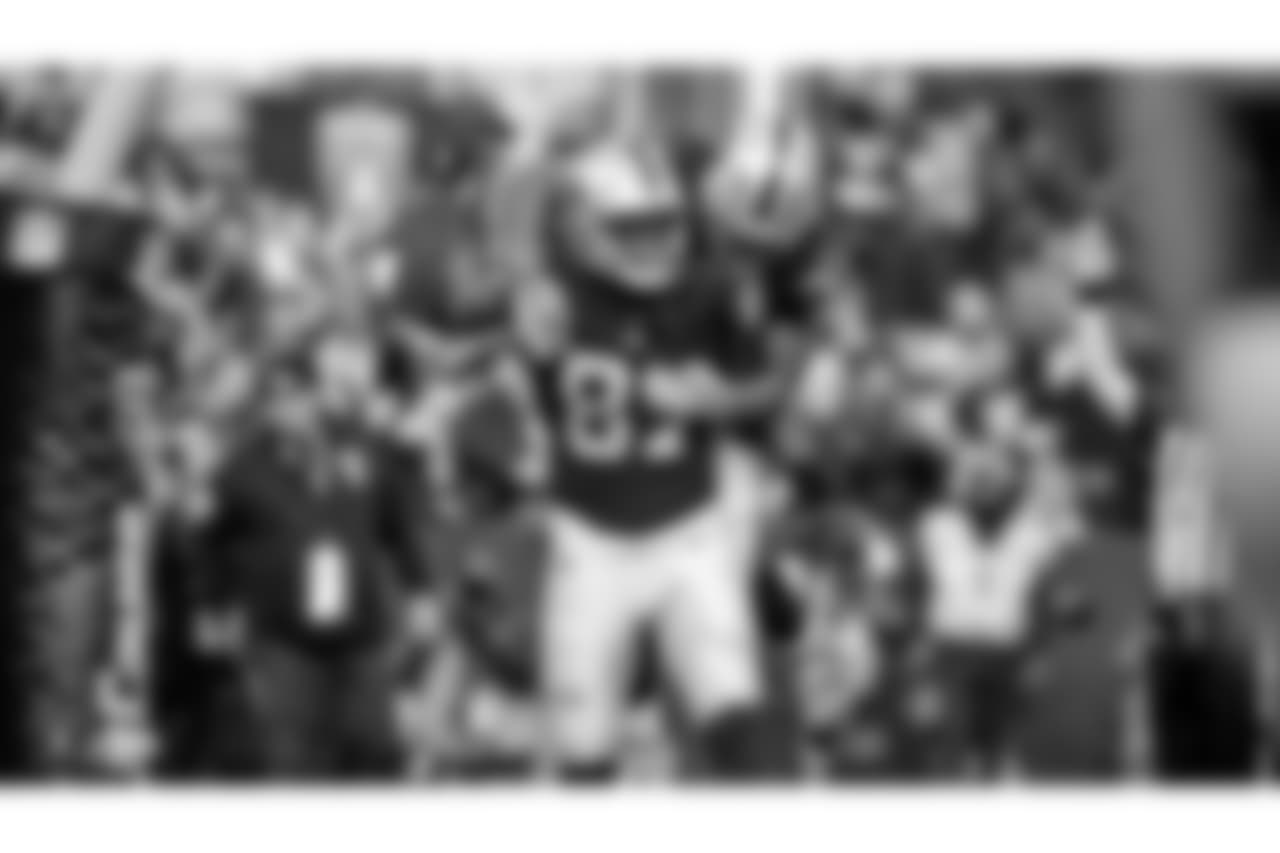 Joe Na/Oakland Raiders

Tony Avelar/Oakland Raiders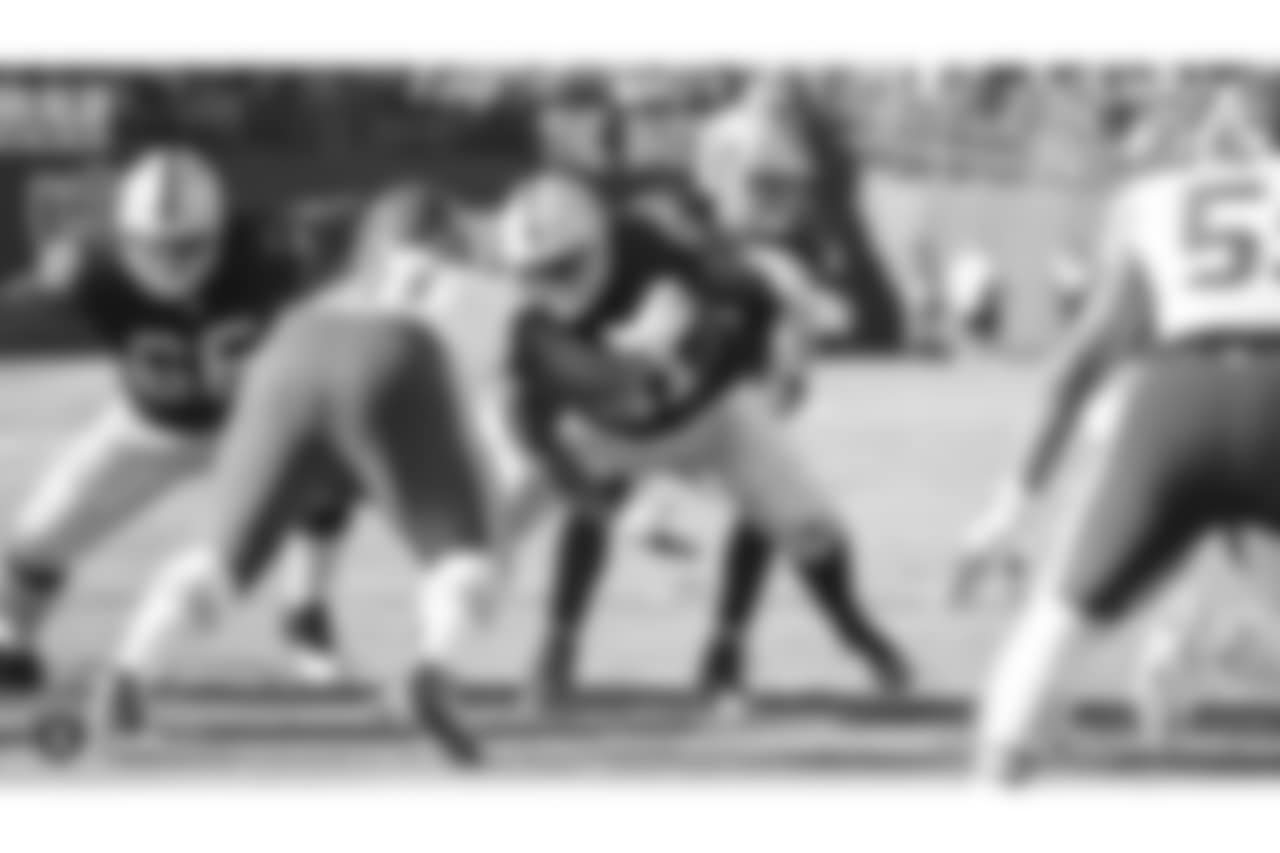 Tony Gonzales/Oakland Raiders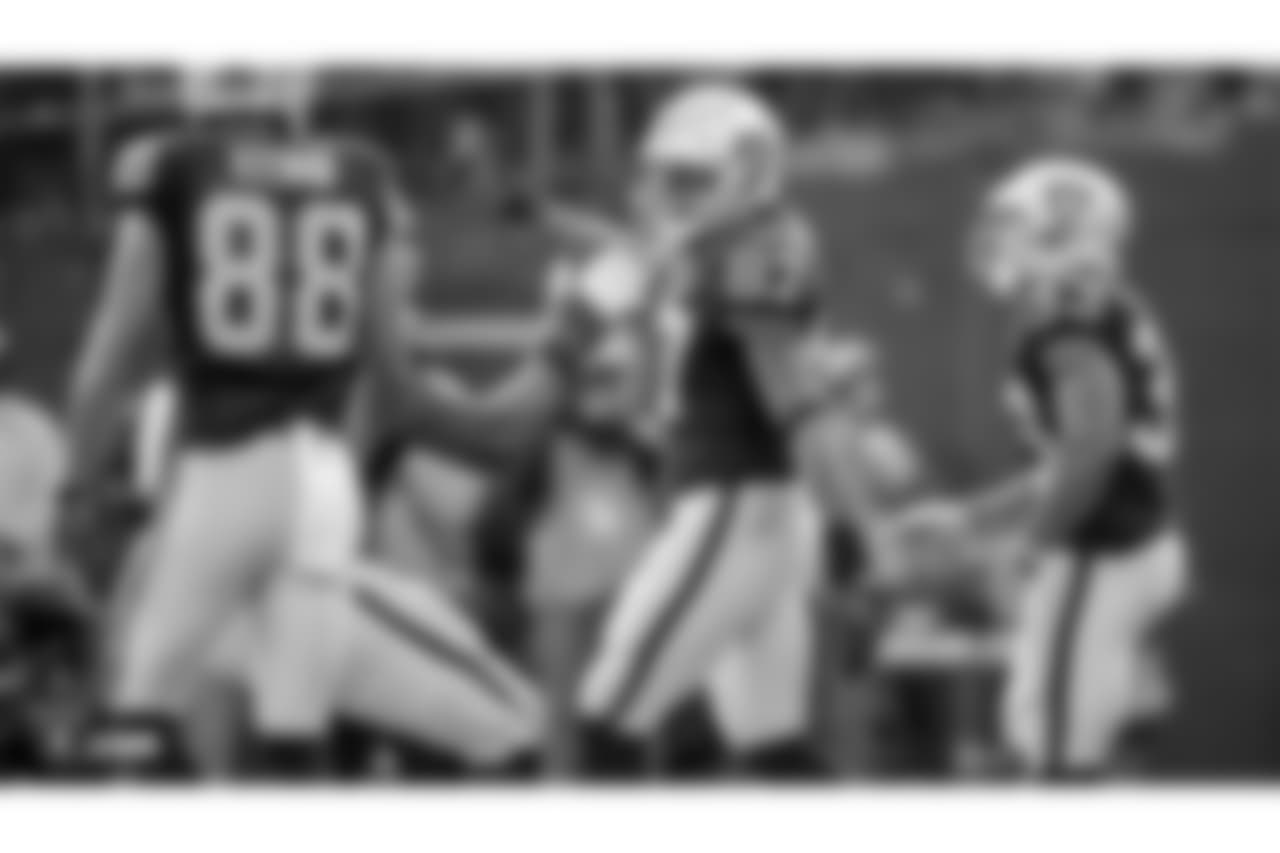 Tony Avelar/Oakland Raiders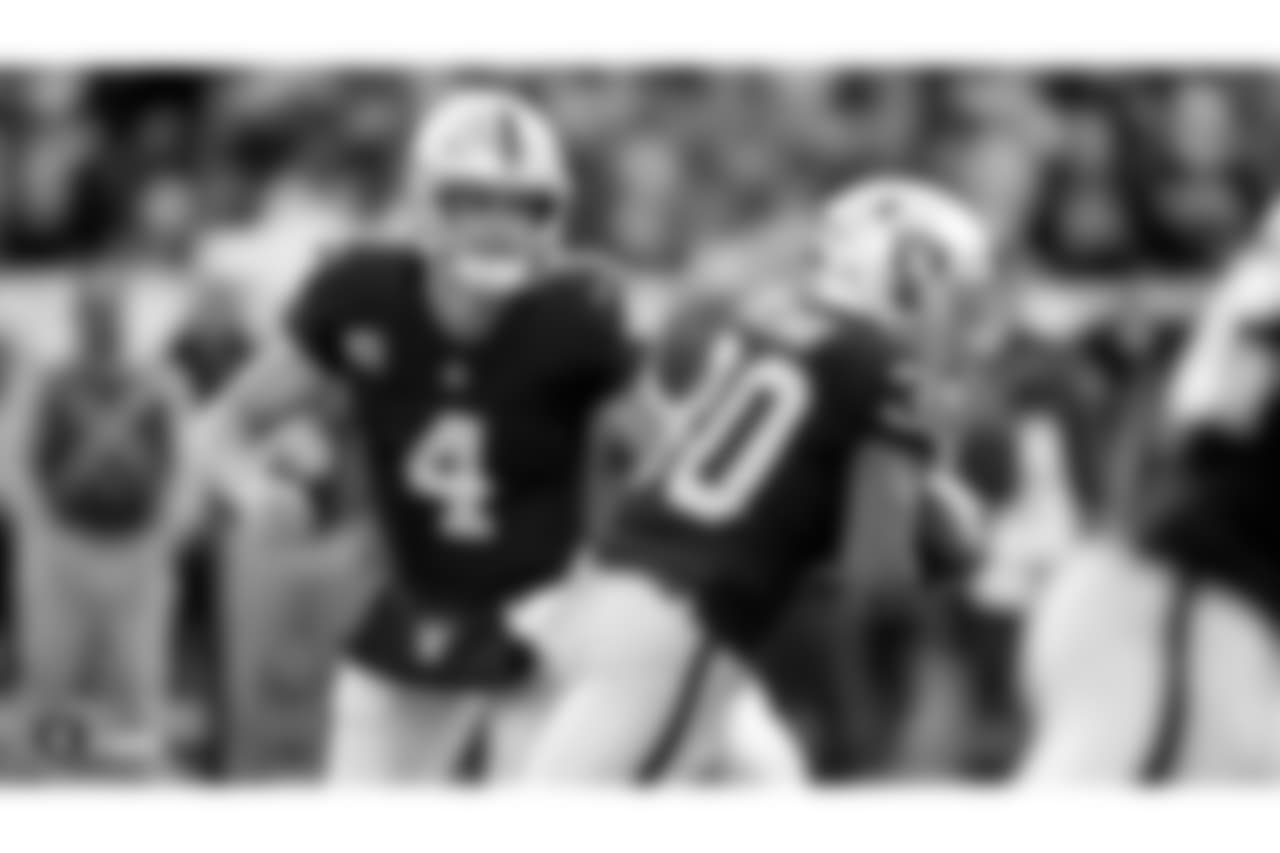 Tony Avelar/Oakland Raiders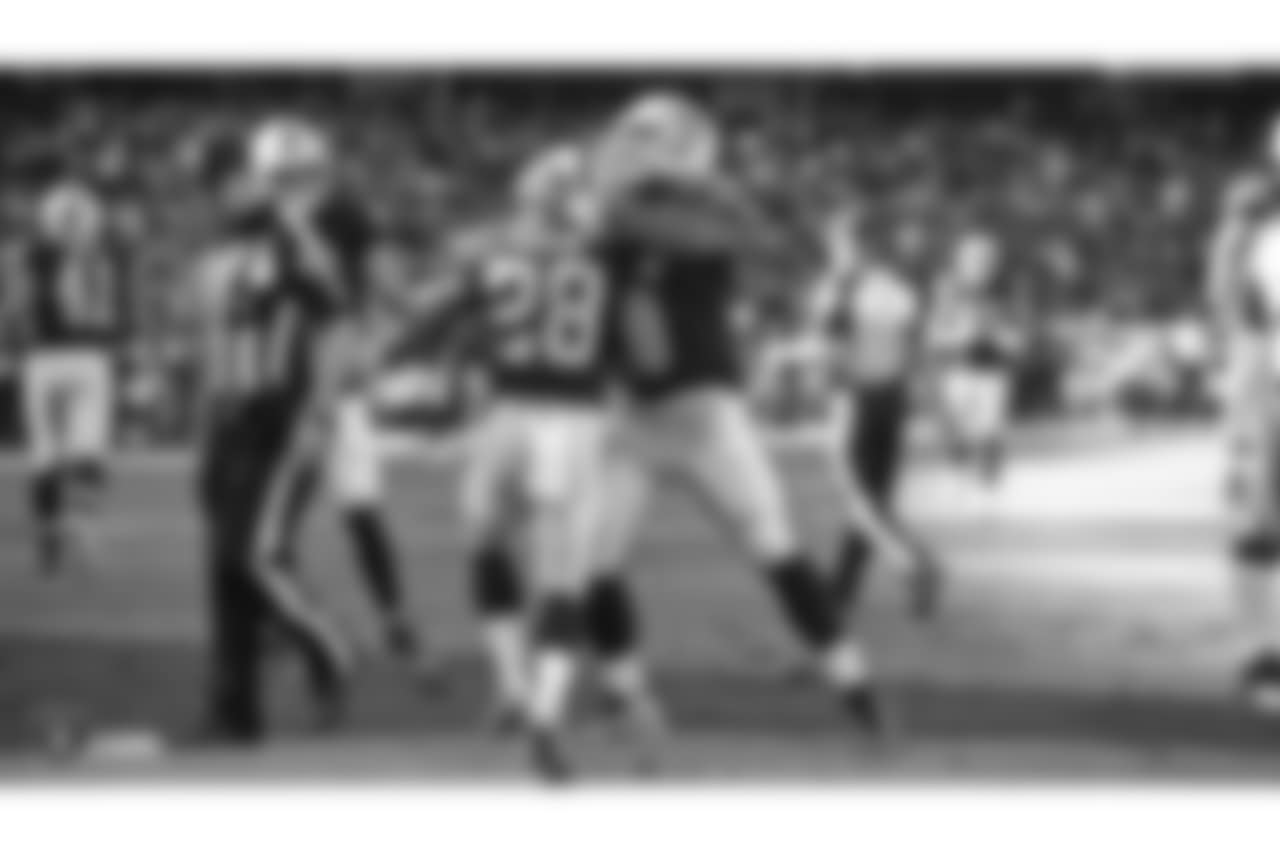 Tony Gonzales/Oakland Raiders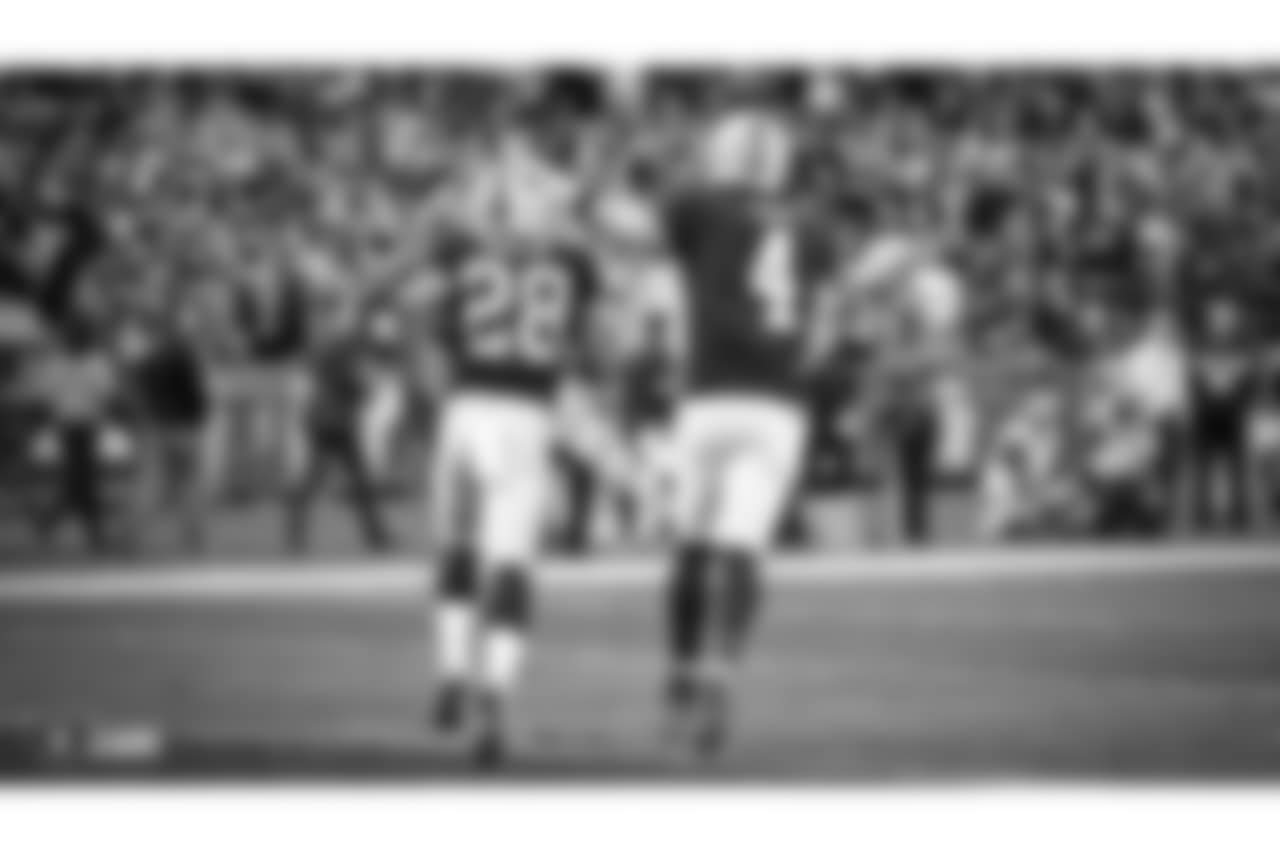 Tony Gonzales/Oakland Raiders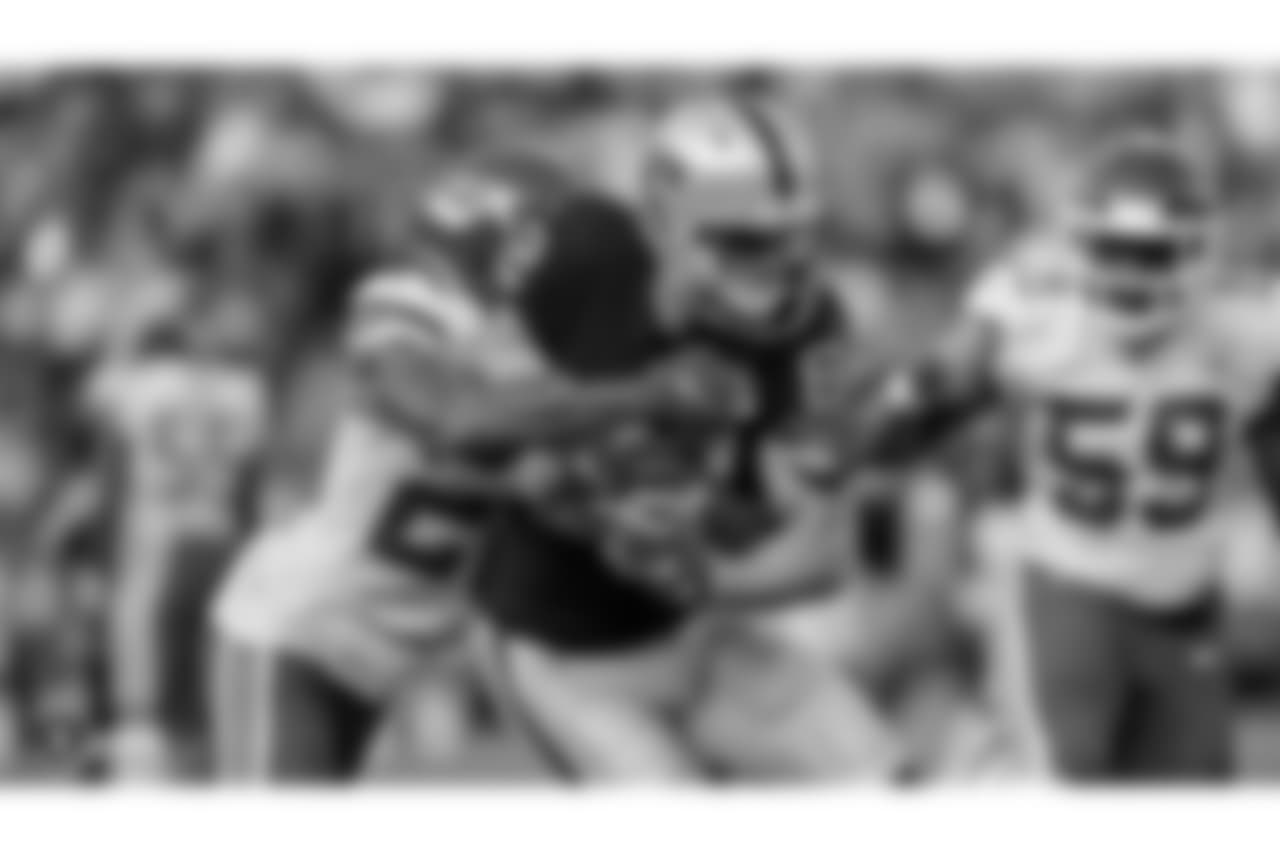 Joe Na/Oakland Raiders

Michael Clemens/Oakland Raiders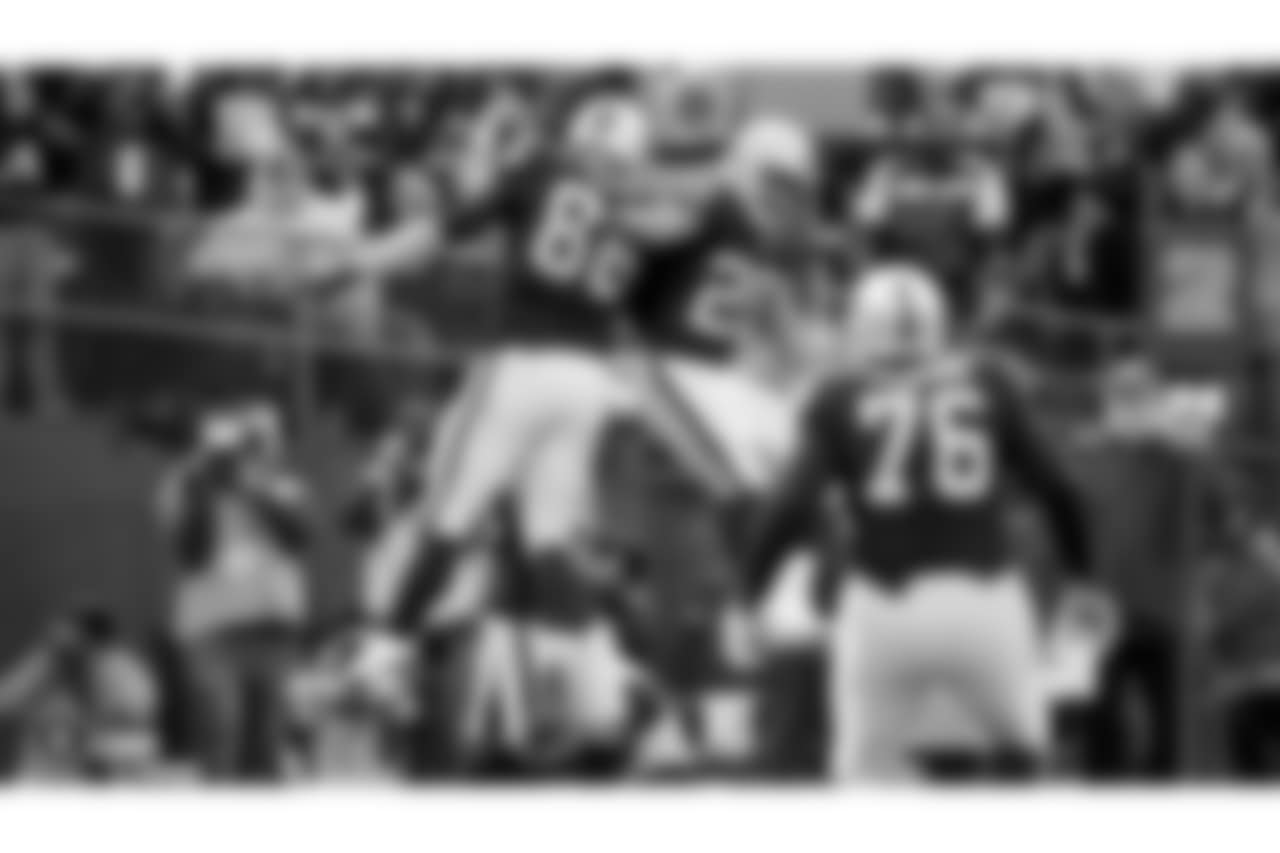 Tony Avelar/Oakland Raiders

Tony Avelar/Oakland Raiders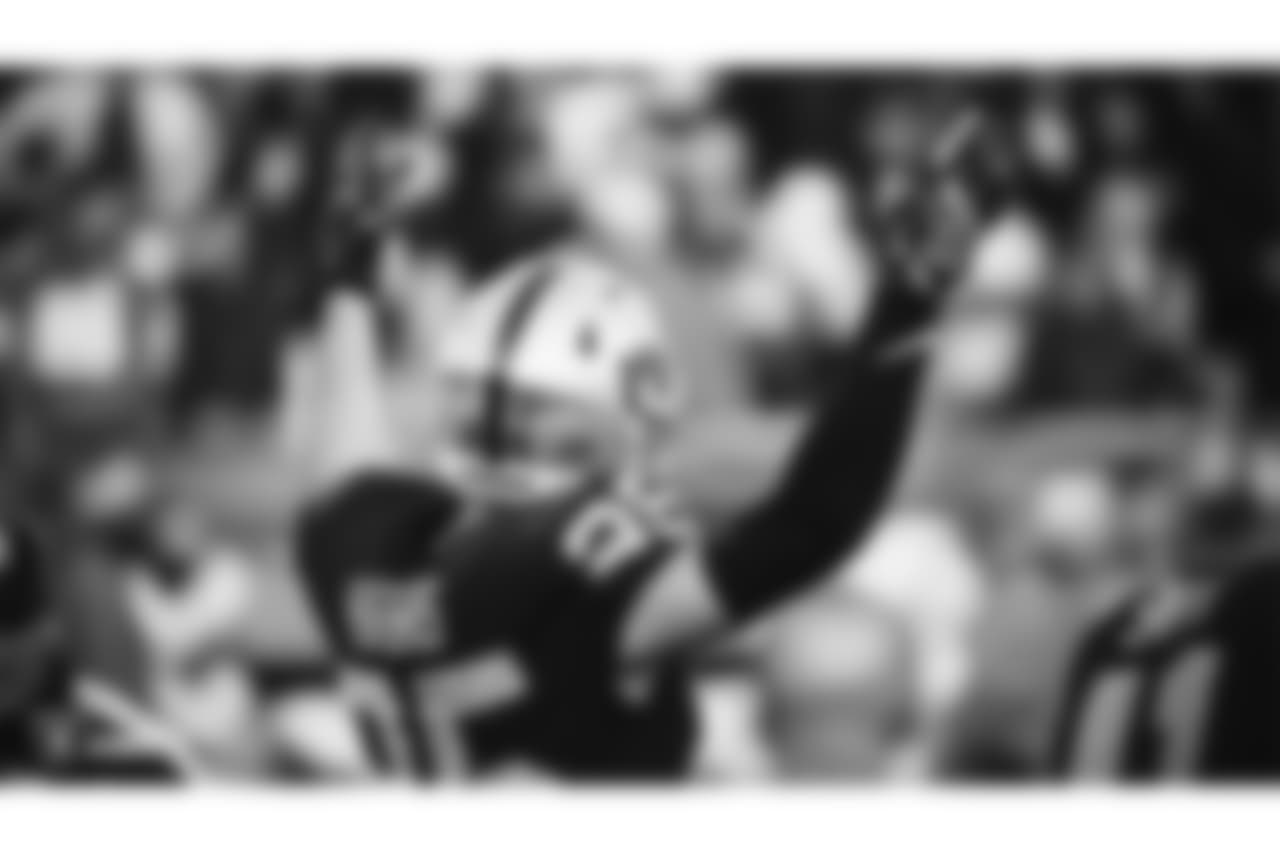 Michael Clemens/Oakland Raiders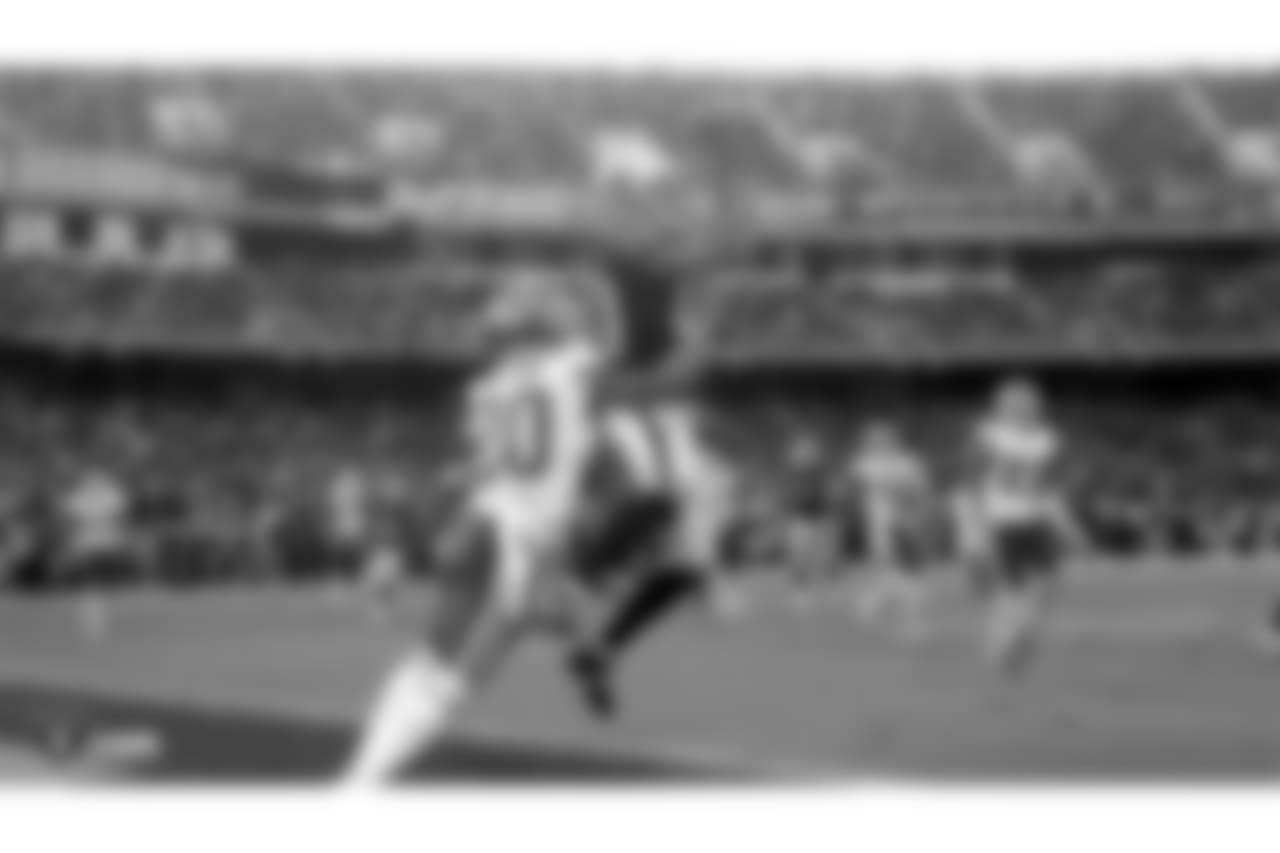 Tony Avelar/Oakland Raiders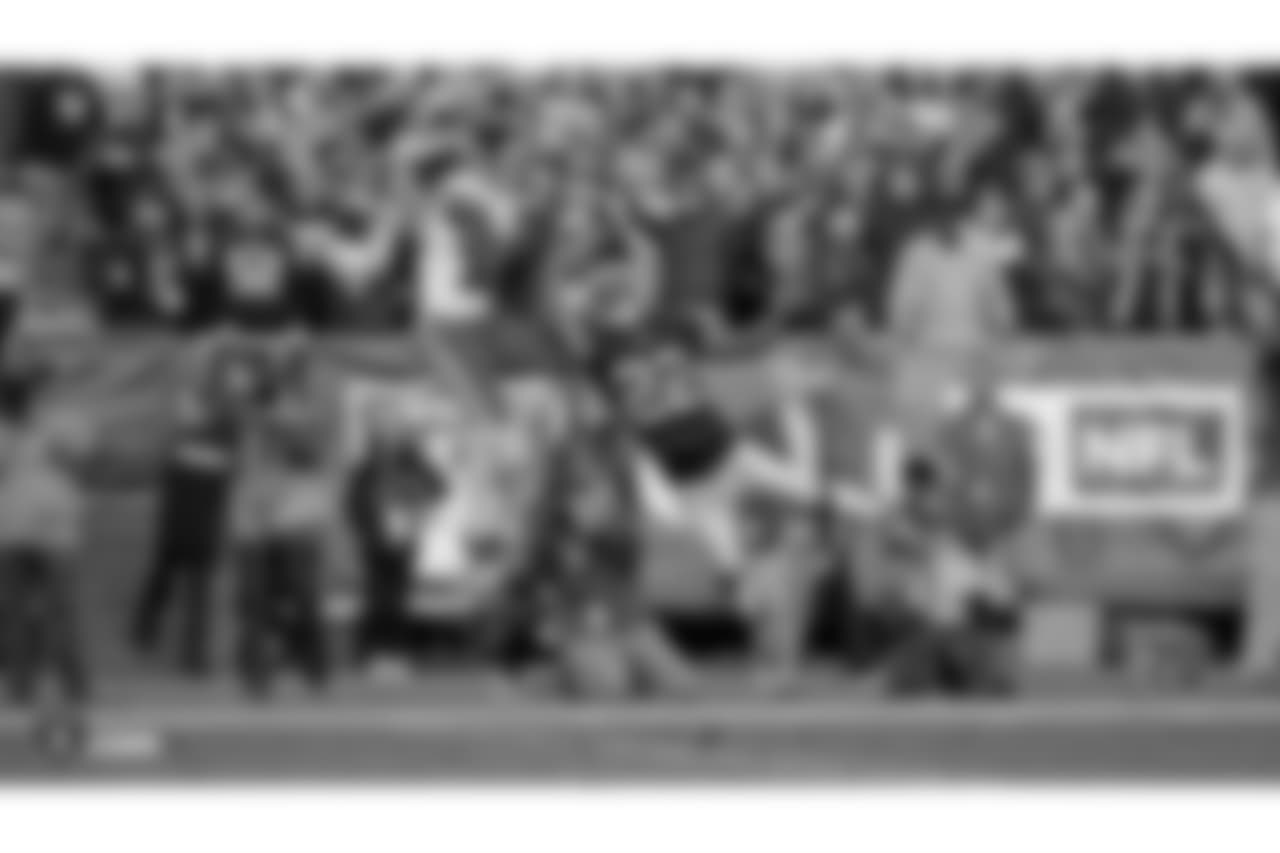 Joe Na/Oakland Raiders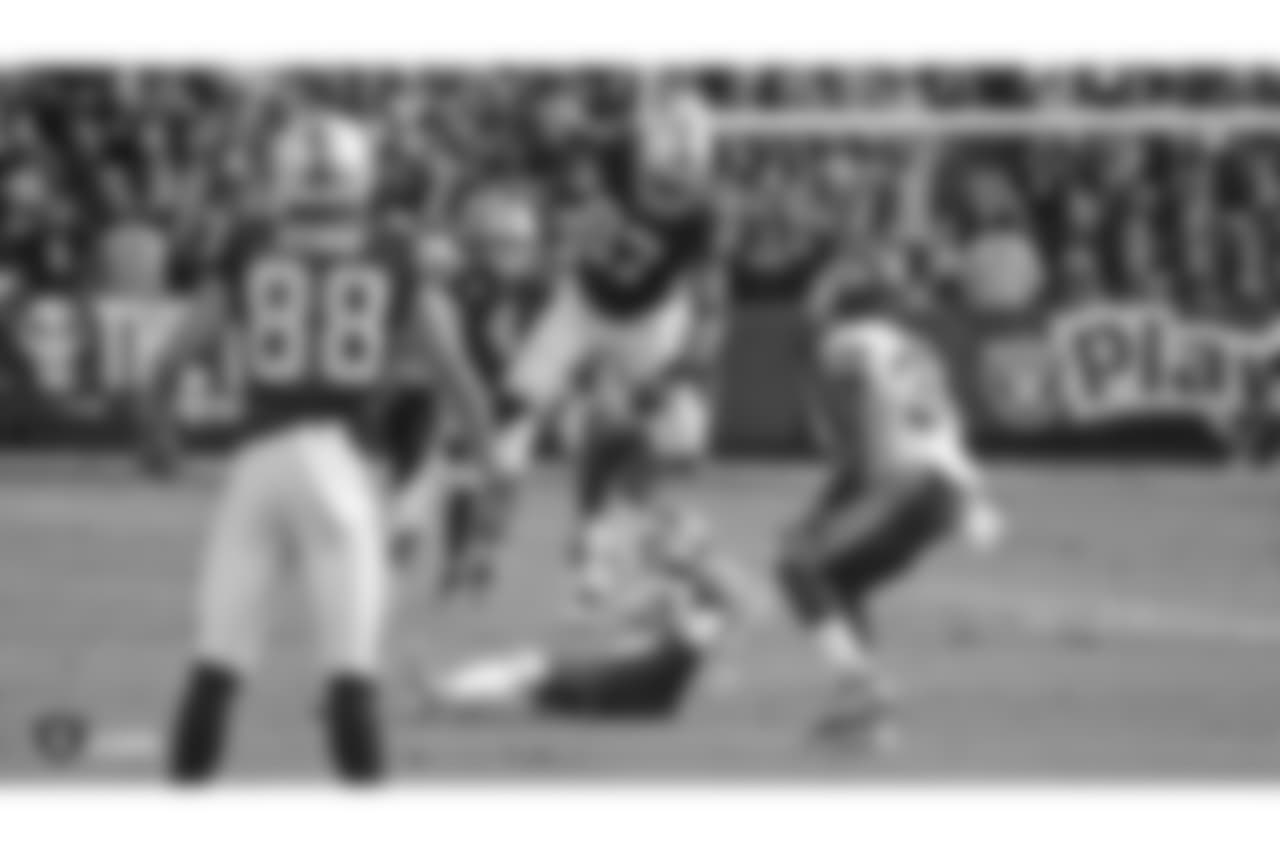 Tony Gonzales/Oakland Raiders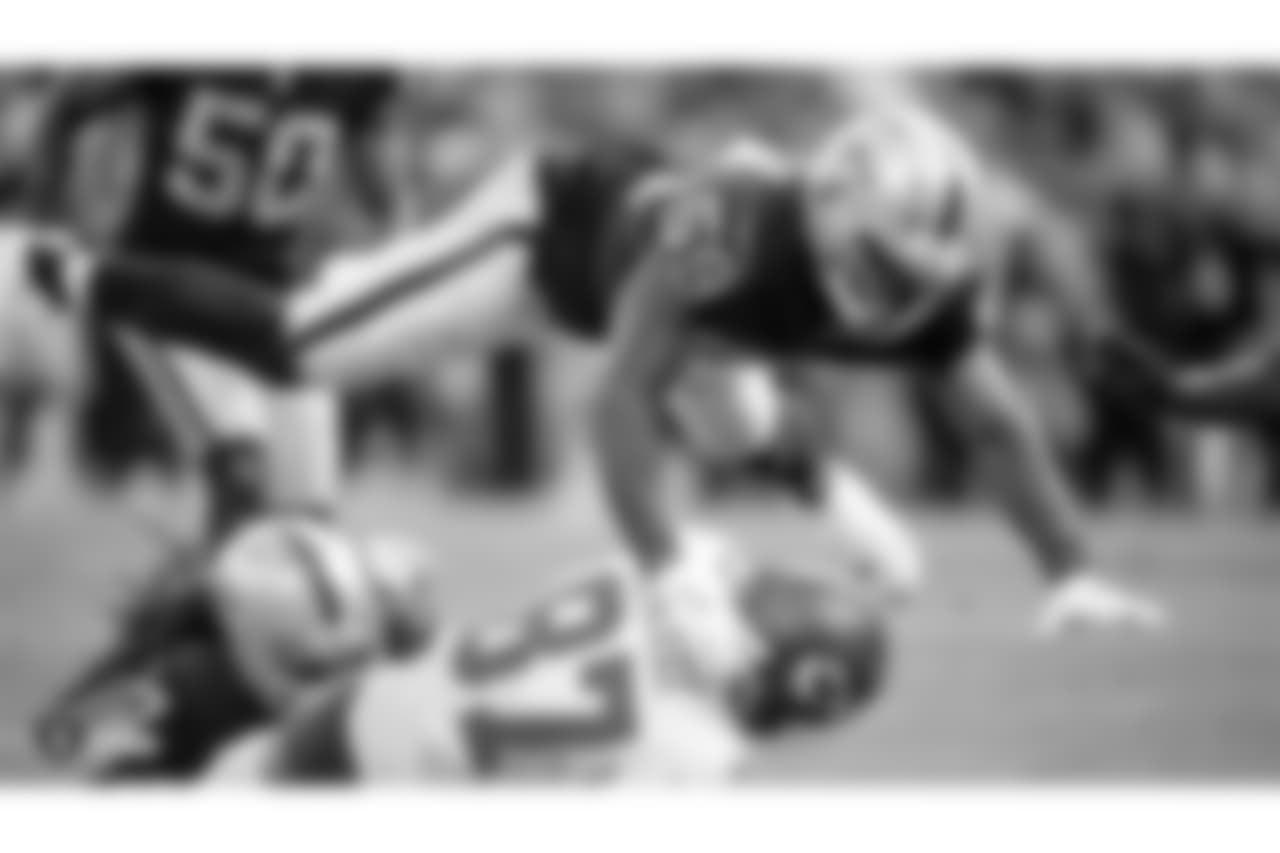 Tony Avelar/Oakland Raiders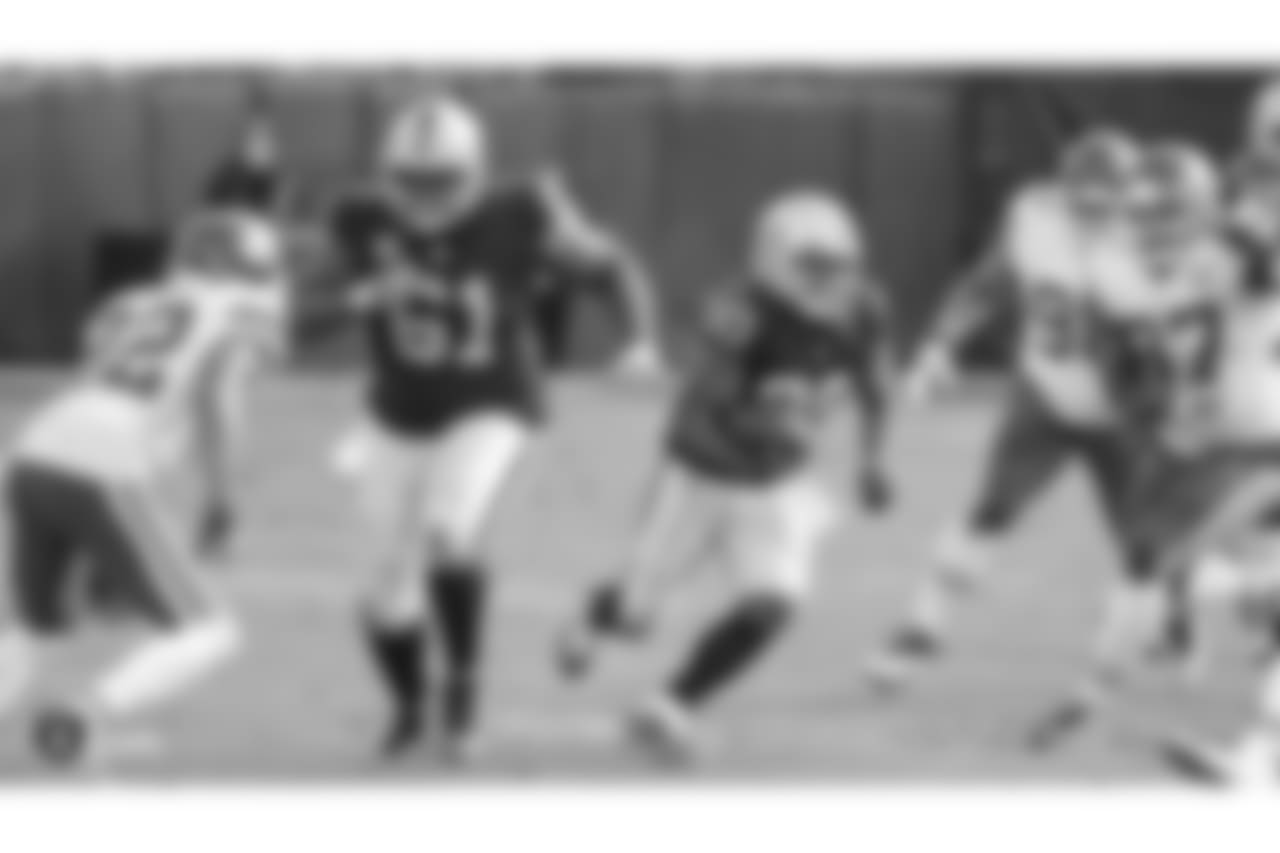 Tony Gonzales/Oakland Raiders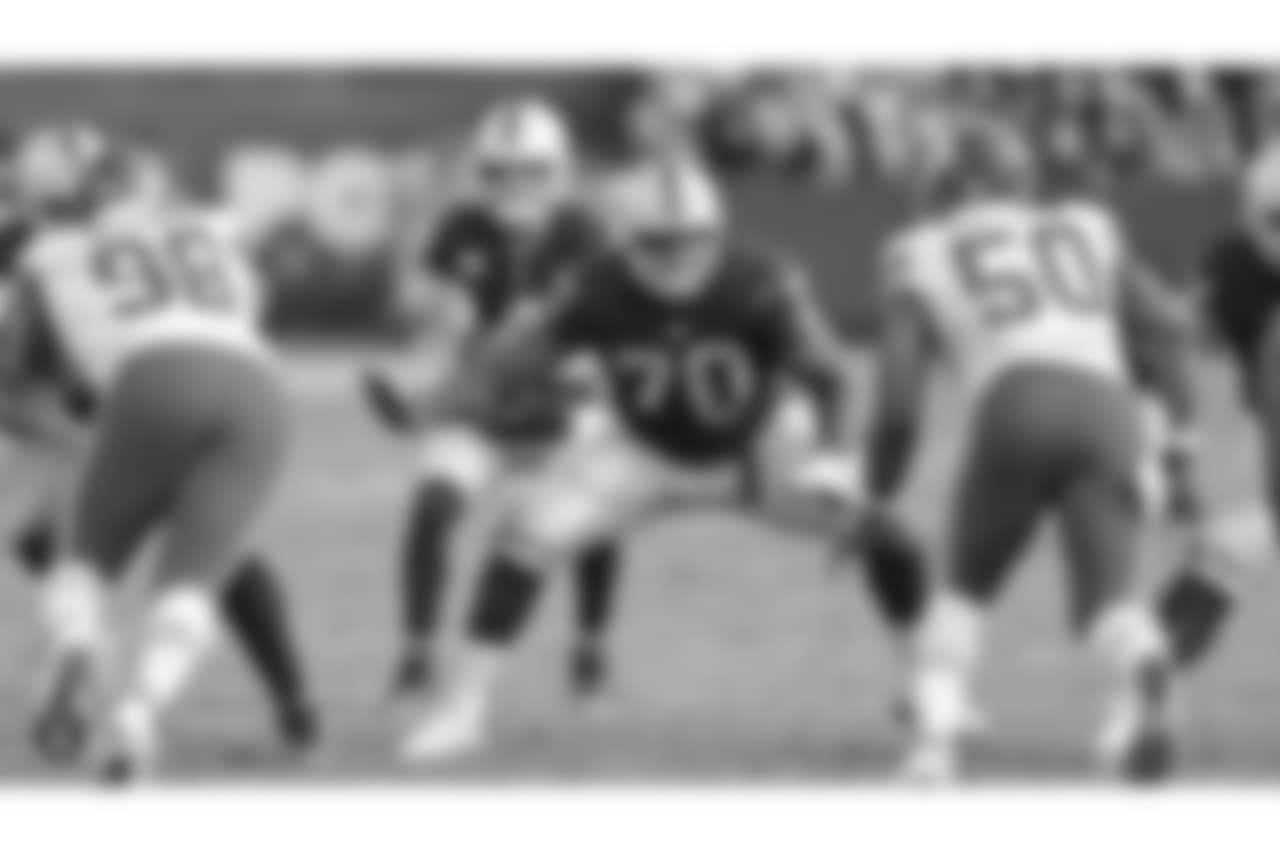 Allan Yuan/Oakland Raiders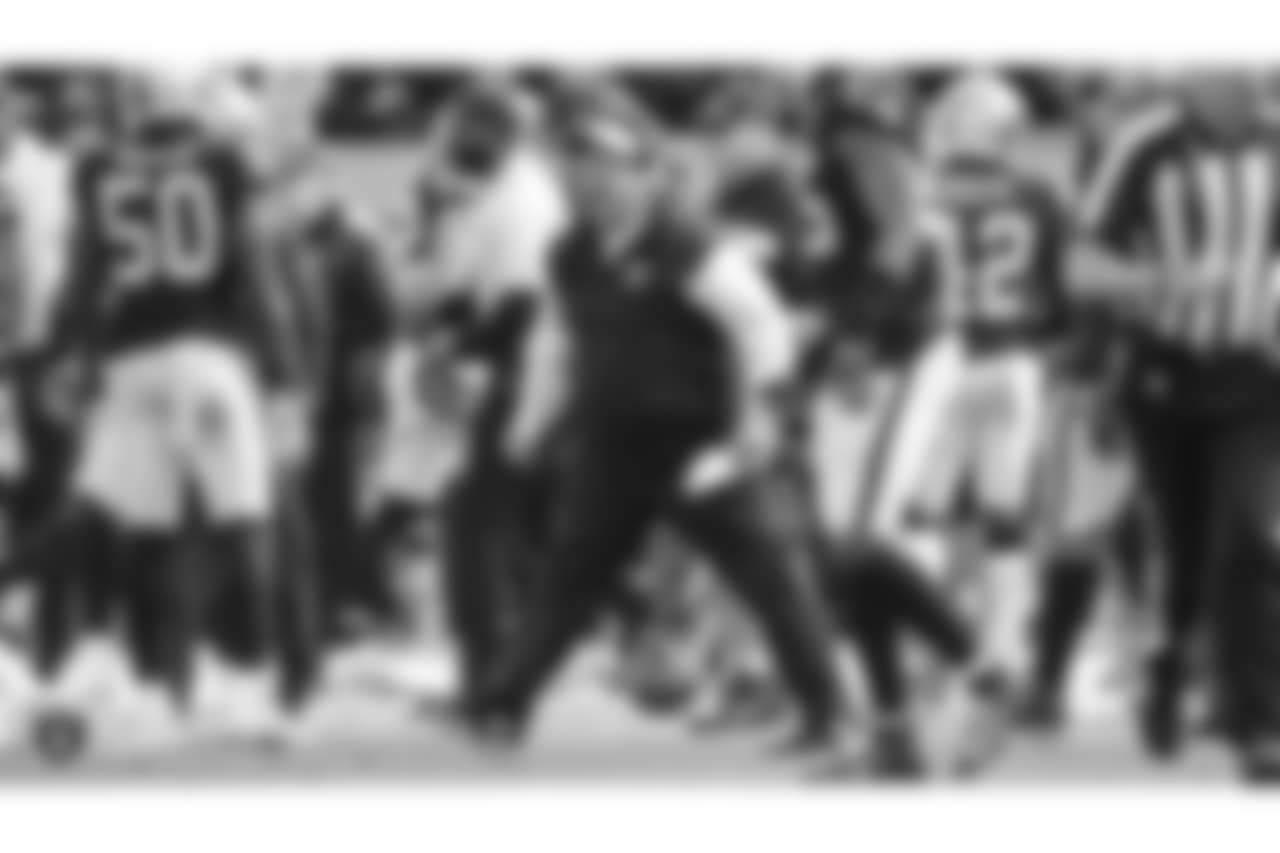 Tony Gonzales/Oakland Raiders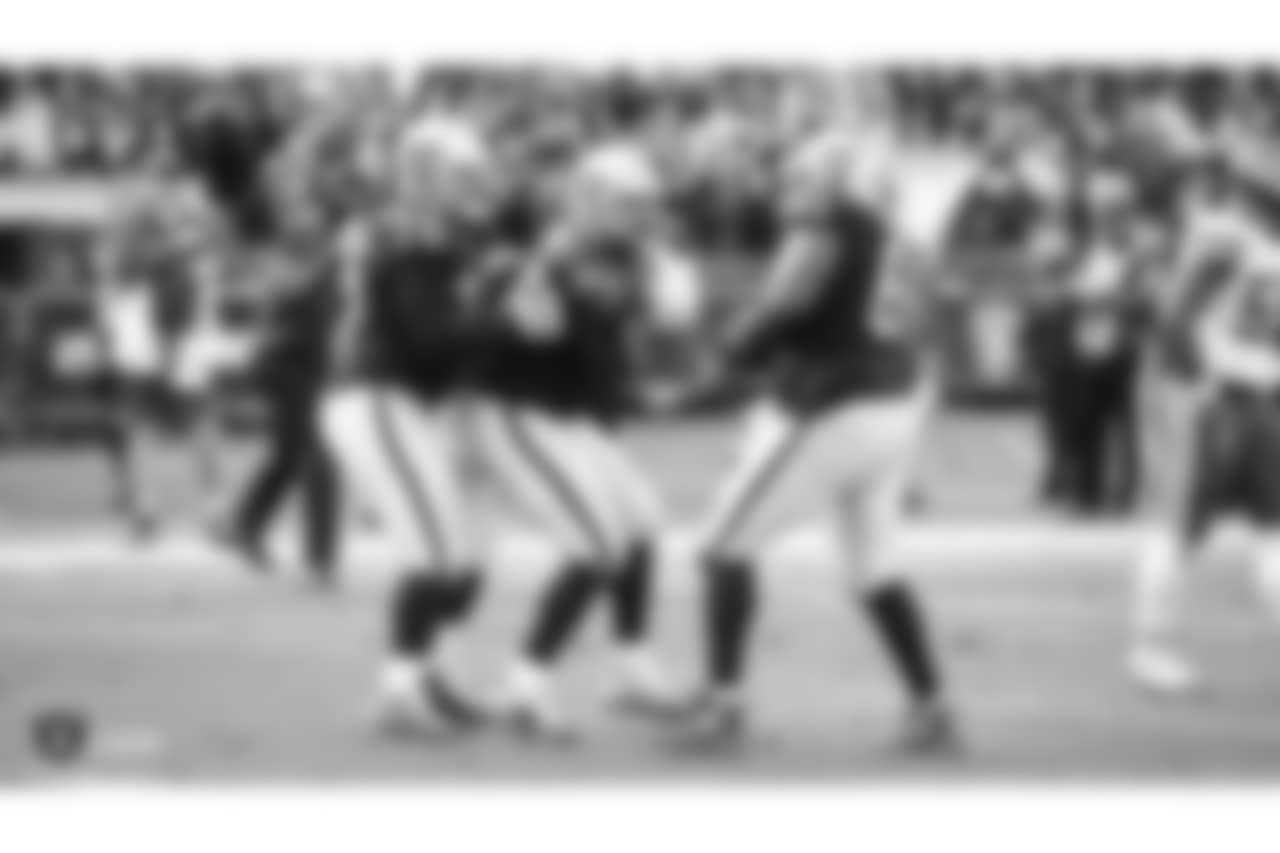 Tony Gonzales/Oakland Raiders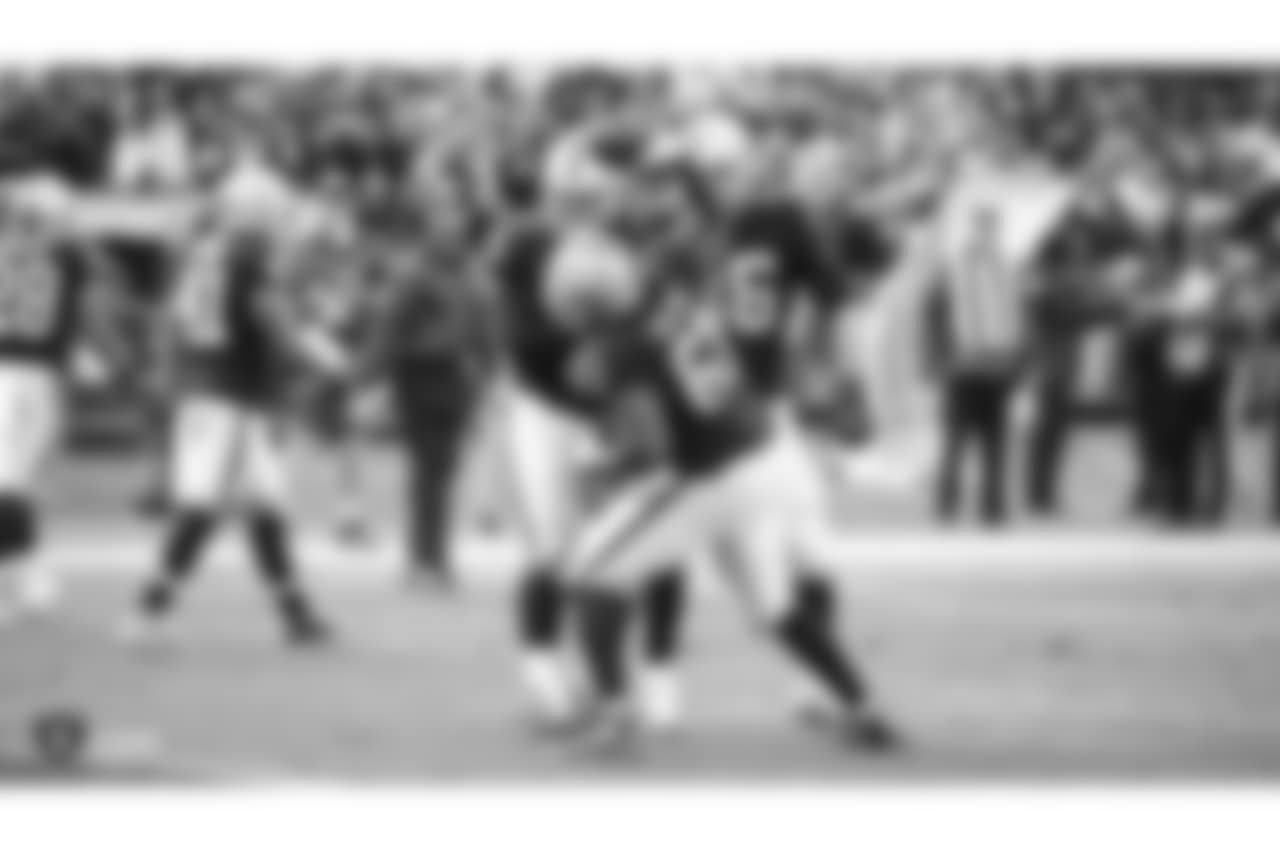 Tony Gonzales/Oakland Raiders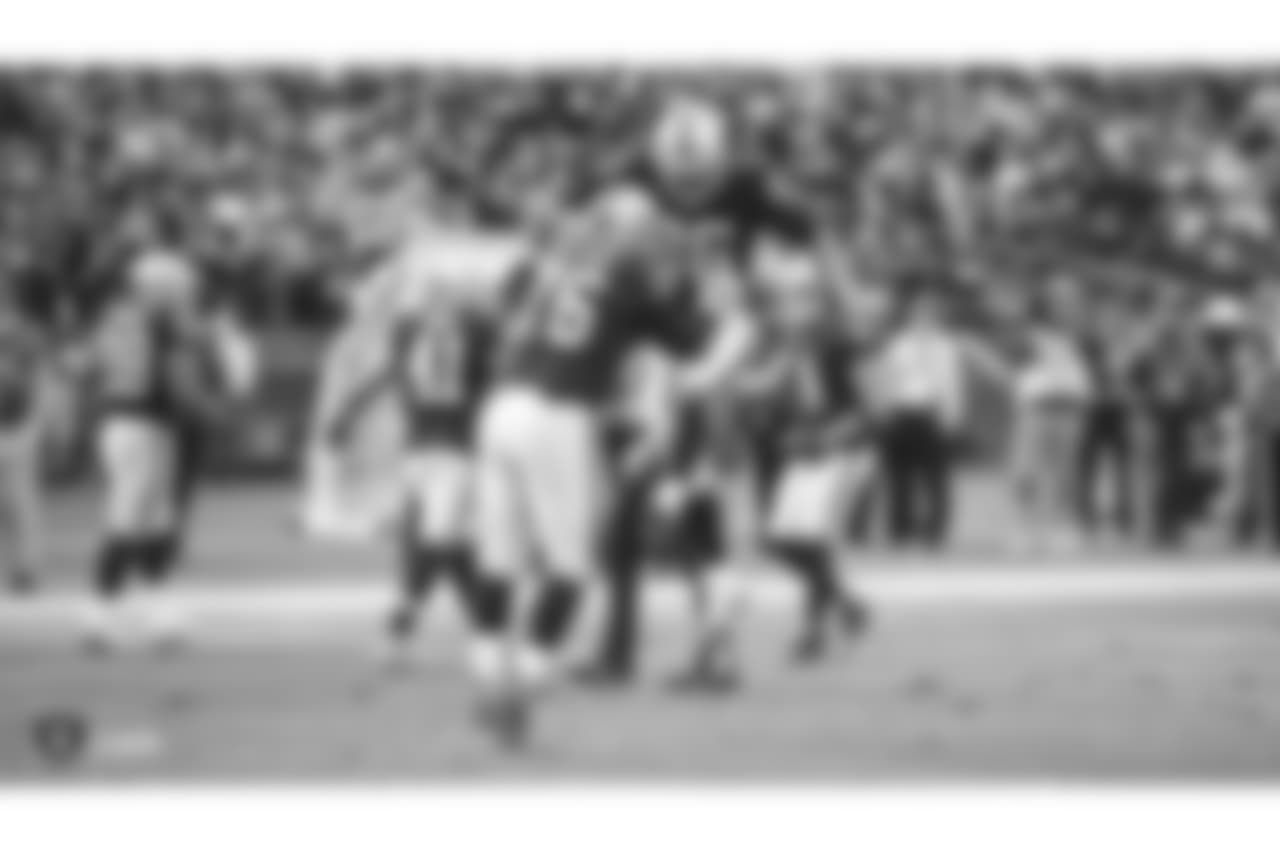 Tony Gonzales/Oakland Raiders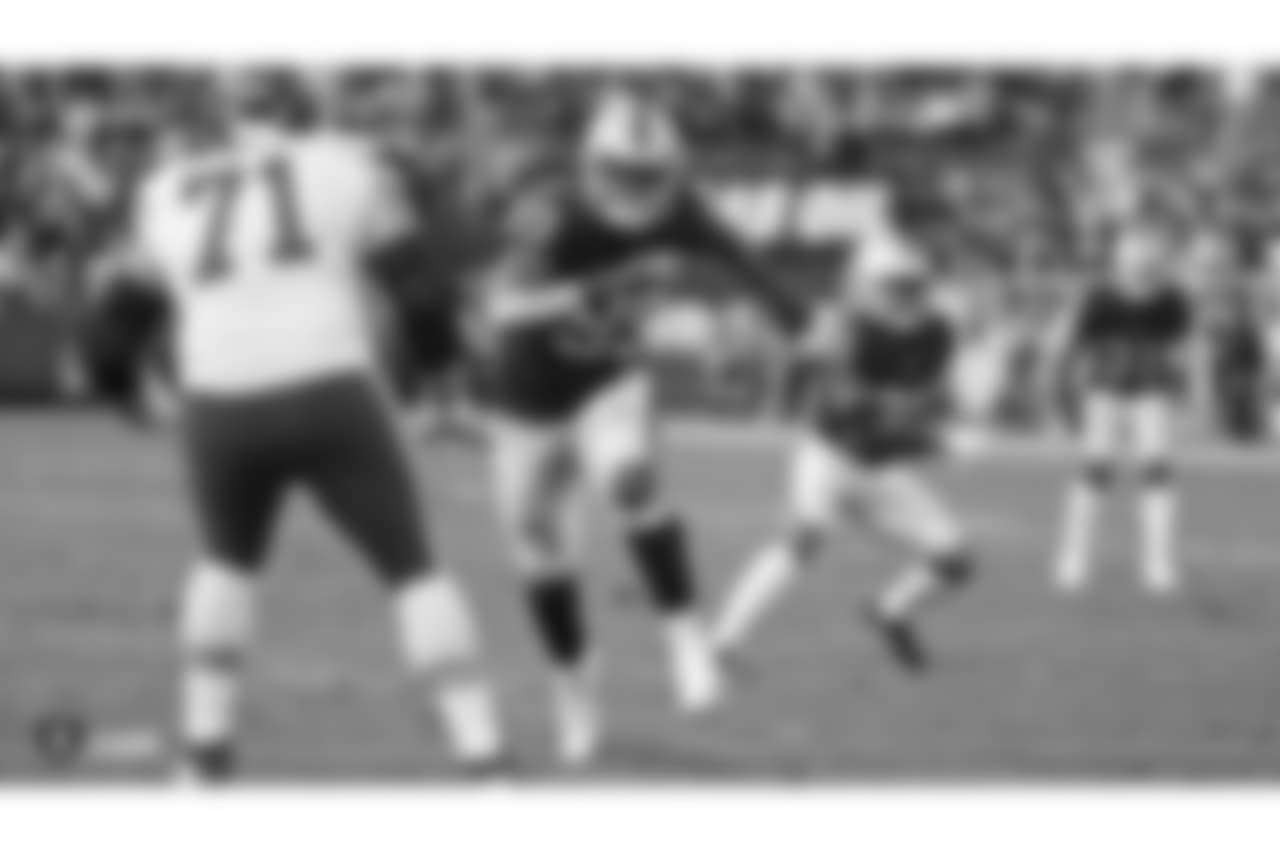 Allan Yuan/Oakland Raiders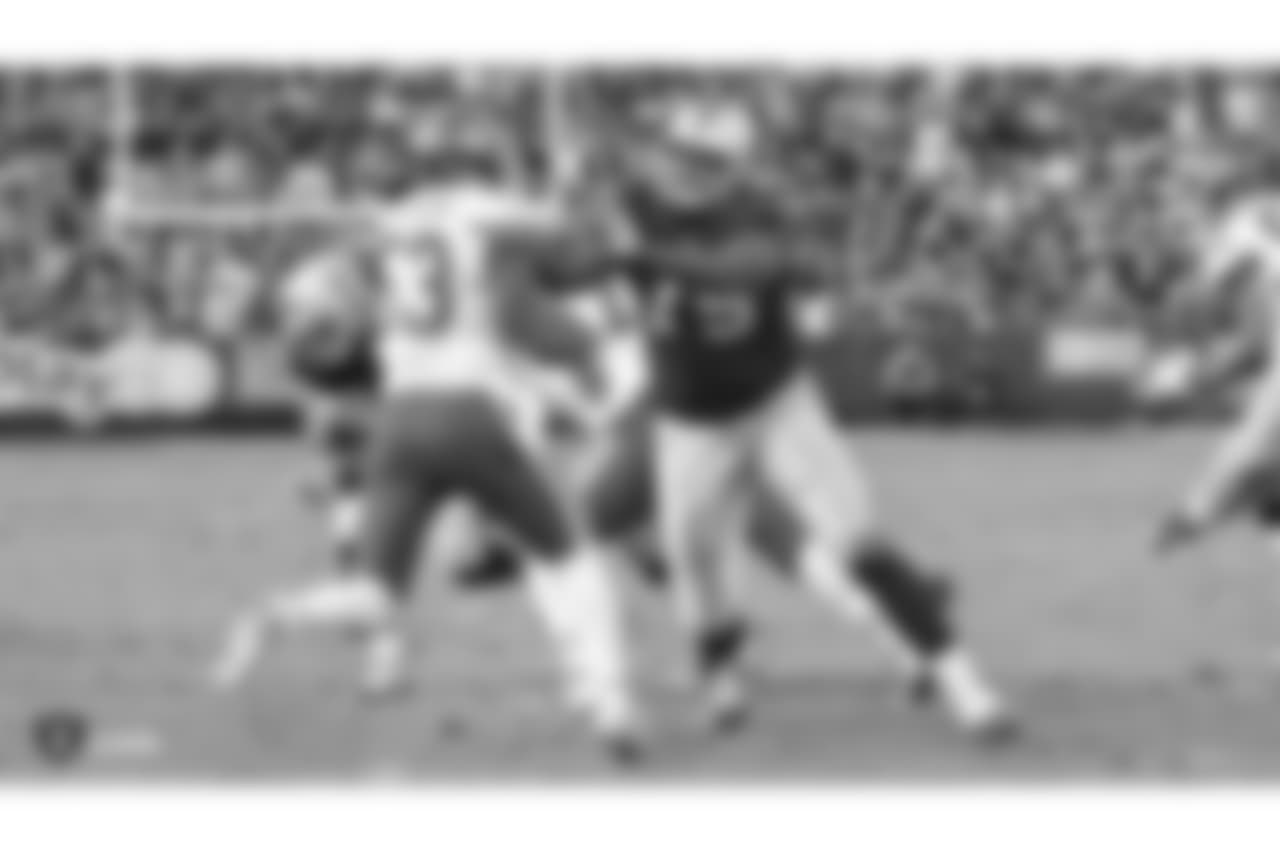 Tony Gonzales/Oakland Raiders

Tony Gonzales/Oakland Raiders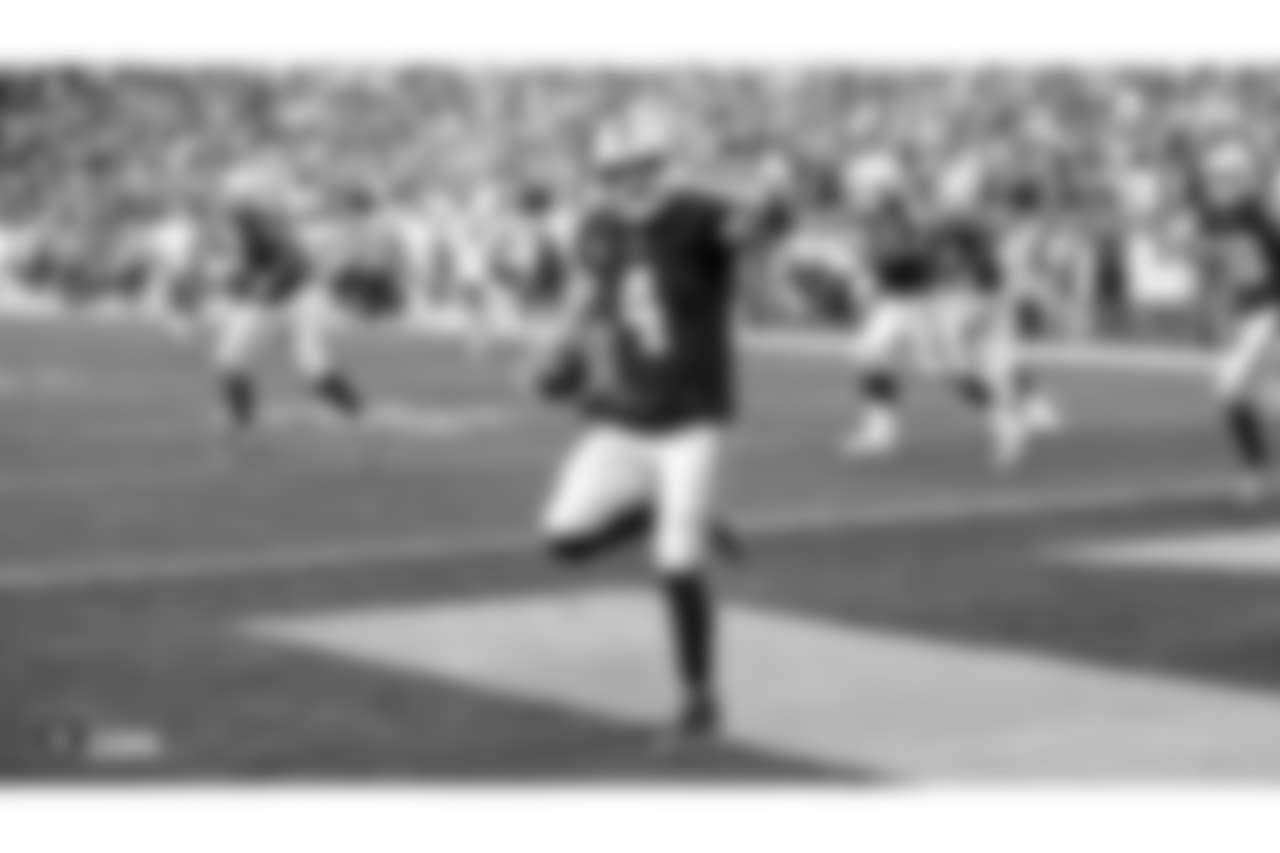 Allan Yuan/Oakland Raiders
This Ad will close in 3 seconds